For some reason, the basketball world was flipped upside down by the Nike Zoom Kobe IV.
It's not totally understood why, largely because low-cut basketball shoes were not taboo upon that shoe's release.
Michael Jordan often wore low-cut shoes throughout his career, as did many other high profile players in the NBA, which included players like Scottie Pippen, John Stockton, and even recent players like Gilbert Arenas.
Maybe it was the fact that Kobe Bryant was the premier Nike athlete at the time. Maybe it was the anticipation for his shoe in general. Whatever the reason, that fourth name signature sneaker was a game-changer in basketball footwear and is now being celebrated as the Nike Prelude IV.
See more below for details, courtesy of Nike, and be sure to check out @BMFKicks at Twitter and Instagram.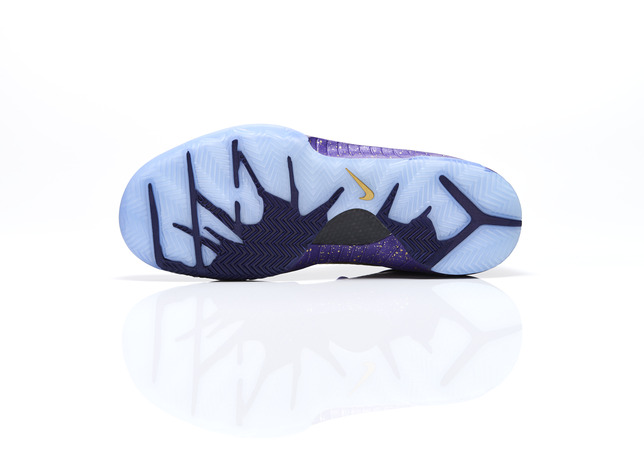 Turning back the clock five years, Nike designer Eric Avar revolutionized the basketball shoe game with the debut of the KOBE IV in December 2008. The low-cut of the shoe shocked many at the time, but the industry quickly followed Avar's mandate to go low and lightweight.
The fluidity and quickness of Kobe Bryant's game was on display as he was crowned MVP of the 2009 Finals while wearing the KOBE IV. Paying tribute to this honor and blending it with abstract impressionism art, the shoe features a purple and gold motif, an honor to LA's 2009 Championship.  
The Kobe Prelude Pack features all eight of Bryant's signature shoes and celebrates the stories behind some of his most defining moments. Eight revolutionary art movements have been paired with eight milestones in Bryant's career to recreate each of his signature shoes.  
Each shoe will be available in limited quantities on Nike.com (North America, Greater China and Western Europe) and at select retailers in North America and Greater China. The Kobe Prelude IV is available on Saturday, Dec. 28.
Stay tuned for weekly features on the additional shoes, revealing the inside story tied to the career accomplishment and art movement around each one.