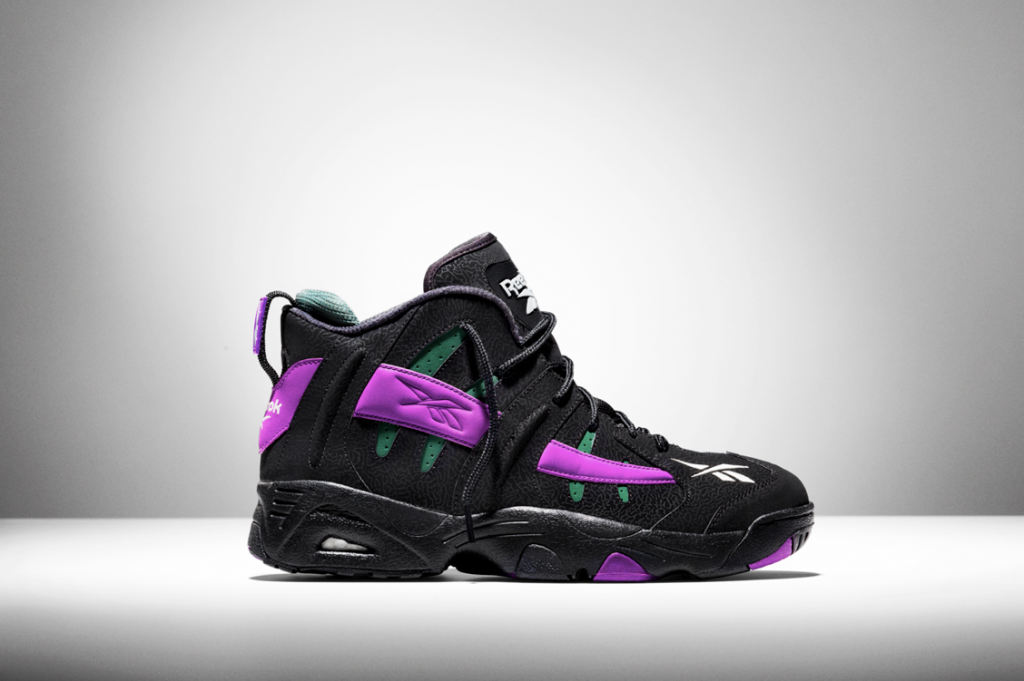 Former NBA All-Star Glenn "The Big Dog" Robinson was once one of the most polarizing players in basketball. A college star for the Purdue Boilermakers, The Big Dog was the first overall selection in the 1994 NBA Draft by the Milwaukee Bucks and is still known today as one of the franchise's foremost star players – all of which means, of course, that he had his own shoe.
The Reebok Rail was that shoe, and Robinson – all 6'8" and 250 lbs. of him — ably performed in it. A low-key shoe that was actually highly regarded for hoop heads, the Rail didn't receive the same attention by the public, because Robinson himself wasn't a transcendent player and only true fans of the league really knew who he was. Still, the Rail is one of the more important shoes in the Reebok basketball division and can be recognized again, courtesy of Reebok Classic.
For years, Glenn "Big Dog" Robinson was known for his dominant presence on the court.
His silky smooth jumper made him a headache for opposing teams and his hard-nosed style of play inspired a shoe just as aggressive: The Rail.
Glenn Robinson and The Rail, Razor Sharp Since 1996.
On Friday, January 31st, Reebok Classic will bring back The Rail OG in black/extreme purple/darkest olive at key retailers Villa, Shiekh, DTLR, Jimmy Jazz, Shoe Palace and reebok.com for $100.