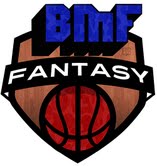 The dust has settled after the return of several injured players like Marc Gasol, Tyson Chandler and, most recently, Rajon Rondo. Team lineups and rotations have been adjusted and we have a good idea of which players are currently productive and worth owning in fantasy basketball. This is the right time to make adjustments, at least until things get shaken up once again as teams shuffle and trade players before the trade deadline.
Here are Baller Mind Frame's recommendations of players worth adding at this point:
Guards
D.J. Augustin, Chicago Bulls
He's put together some solid production off the Bulls' bench and has carved out a true timeshare situation with starter, Kirk Hinrich. Kirk recently suffered a hamstring injury and Augustin took the reins and came up with a season-high 27-point explosion. He's had issues with consistency throughout his career, but ever since he's been utilized more by head coach Tom Thibodeau after Derrick Rose's injury, he's been giving his owners more productive games than duds. He's been a deep league must-add for some time now, but with the possibility of Hinrich missing time, Augustin instantly jumps into standard-league relevance.
Luke Ridnour, Milwaukee Bucks
He's recently been reinserted into the starting lineup and has proven he can put up third-string PG numbers when he gets he playing time and opportunities. He's good for a small boost in AST, 3PTM and STL categories. He recently sprained his wrist and isn't known for his durability, so owners should be ready to drop him.
Courtney Lee, Memphis Grizzlies
He's filled in very nicely for the injured Tony Allen and there's speculation that he may be able to keep the starting gig. Even though Allen is supposedly the better on-ball defender, Lee adds the dimension of being able to knock down threes, which is something lacking in the Grizzlies' starting five. He's averaging 14.2 PPG, 1.2 3PM and 1.0 SPG since moving to Memphis.
Patrick Beverly, Houston Rockets
He could be lying around in your league's FA pool after missing weeks due to a broken hand. He recently returned to action and scored 17 points and knocked down three treys in 29 minutes of action. He had a ho-hum first half of the season, but can easily turn things around in the second, given how much trust head coach Kevin McHale has in him and his game. Beverly should provide some solid steals, assists and the occasional three.
Ramon Sessions, Charlotte Bobcats
With Kemba Walker expected to miss 10-14 days with a grade-two sprain, Sessions instantly pings on radars as a short-term addition. He brings scoring and good free-throw shooting to the table, but is notably lacking in the three-point shooting department. Nonetheless, he should still prove to be valuable during Walker's absence.
Forwards
Al-Farouq Aminu, New Orleans Pelicans
If you want a boost in your fantasy team's rebounding numbers from your small forward position, Aminu is your man. Ryan Anderson and Jason Smith's injuries open up opportunities for Aminu to help out in the paint. He's not a scorer, so don't expect much on that end, but he can be relied on for the occasional block and 1.5 steals per game.
Ryan Kelly, Los Angeles Lakers
Kelly has recently gotten a shot at the Lakers starting PF job and has been productive so far. He appears to complement Pau Gasol's game by opening the defense as the team's stretch-four. Mike D'Antoni has frustrated fantasy managers time and again as he tinkers with his lineups and rotations and Kelly looks like the current "flavor of the month." Kelly's game does fit D'Antoni's rigid mold of how a PF should function (based on his system), so Ryan does have a decent shot of keeping his job moving forward. Even if he's rotated out, it would serve fantasy managers well to ride his current wave of productivity.
Centers
Pero Antic, Atlanta Hawks
With the way things have settled in the wake of the loss of Al Horford, Antic appears to be the best beneficiary. He effectively functions like a stretch-five and therefore does not bring to the table your stereotypical big man numbers. He does provide those threes from your PF/C slot, which is often valued by small-ball team builds. He still should be good enough to average five rebounds and under a block per game. He was likely dropped during the Hawks' one-game week and could be sitting in your league's FA pool waiting to be snatched up.
Alexis Ajinca, New Orleans Pelicans
He's very raw and hasn't produced much of anything since his addition by the Pelicans, but he does possess the length and athleticism to be a factor in the paint when given the right opportunities. Ajinca will be splitting time with Greg Stiemsma, but could easily eat up the bulk of the minutes as long as Ajinca does not get into early foul trouble. Ajinca is a deep league add for now, but should be watched closely by standard league managers in the event that he displays consistent productivity.
Featured image courtesy of Josh Hallett/Flickr.