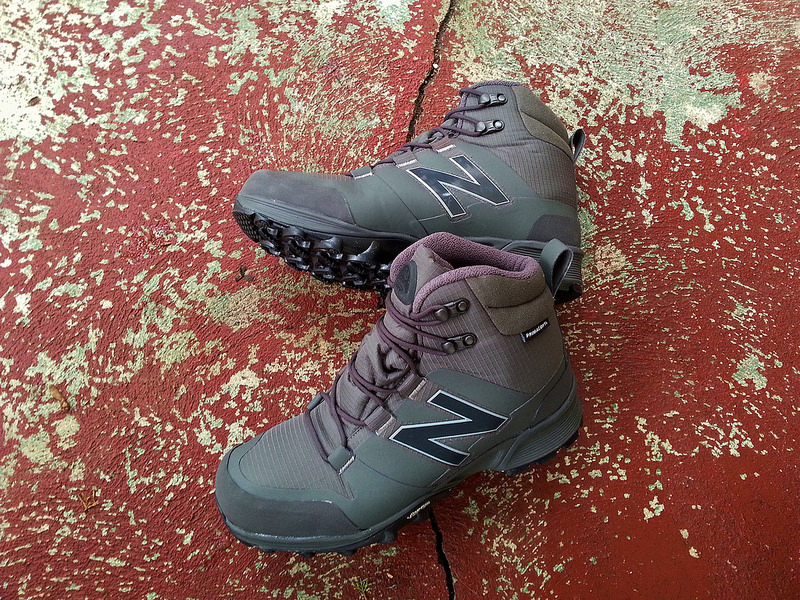 It's cold. It's wet. It's really cold and it's really wet.
The year of the Polar Vortex is upon us, and with no signs of it relenting for finality, ballers gotta be prepared, right? 'Tis the season of changing shoes from boots to sneakers, keeping your snow-drudging footwear in a floor tray somewhere to aerate while you throw down some dunks and shoot some jumpers.
Thanks to New Balance, you can see how you can keep your feet right – nice and warm and dry.
It's recommended that if you need a boot that's satisfyingly comfortable, you should go to the New Balance 1099 winter boot for a variety of reasons, but before you find out what those are, see some of the features of the 1099 below:
Gusseted tongue sewn in place to keep debris out for midfoot protection
No sew welded seams
Primaloft lining provides insulation to keep your feet warm and comfortable
Primaloft® Eco Insulation in 200g weight offers maximum warmth without unnecessary thickness
Water-resistant synthetic/mesh upper
Engineered Seamless Upper
Now, for the explanations of why all of that matters.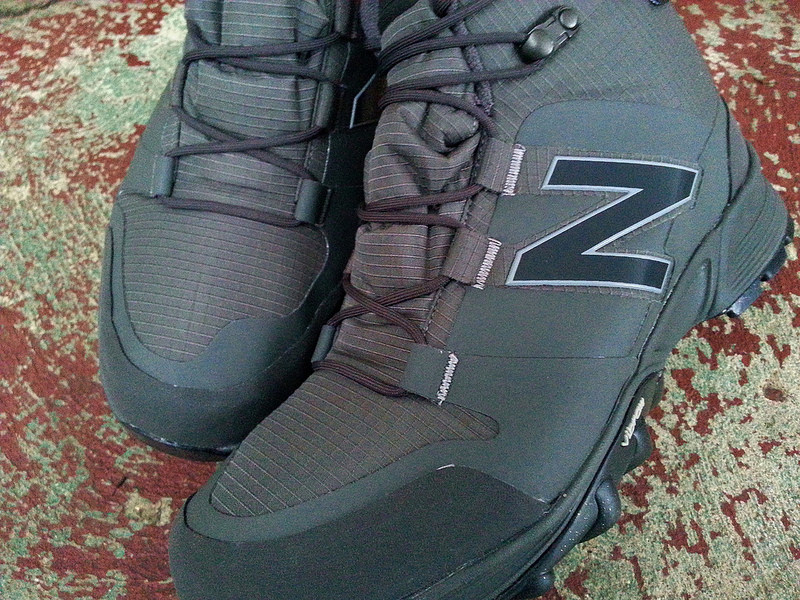 The gusseted tongue is stitched in such a way that the bridge of your foot is totally enveloped by the boot; unlike normal boots, where the tongue is usually unattached on the sides, the sides of this tongue are attached to the body of the boot itself, except for at the top third of the tongue, where foot entry requires more space – clever feature.
No-sew seams mean less friction and less potential for irritation of your foot, meaning you're going to be more comfortable – and you know that many times, boots aren't the most comfortable kind of footwear to actually wear, the 1099 isn't going to make you suffer with that.
The Primaloft Eco Insulation and lining is where you can get the big benefits of warmth, and as advertised, the boots don't make your feet feel stuffy and heavily coddled, which makes your mobility a great deal enhanced. What's better is that your feet won't get too hot in the process, which isn't to say that they won't sweat, but you're not going to be uncomfortable. The Primaloft treatment seems to be an aid to temperature regulation for your feet while inside the boot.
Rip-stop textile is actually a base layer of the 1099's upper material – and if you know anything about it, it's one of the strongest kinds of textiles you can employ in a shoe and its ability to resist outside moisture makes it a major asset; in addition, because rip-stop mesh (be it cotton or man-made) is a thin material, it makes foot flexion much easier in the upper when it's a primary component of the upper. Even better? That same rip-top layer is coated with a secondary and tertiary layer of dense synthetic heat-bonded material , with hits of rubber at the toe and heel for further protection from any kind of opponent of your feet and boots.
(The laces are round and synthetic as well, enhanced by the speed-lacing system, making securing the 1099 a breeze.)
Even with aspects of the 1099 outlined, its greatest asset is its feel underfoot. It feels much closer to a sneaker than you might expect, and it all has to do with the sole.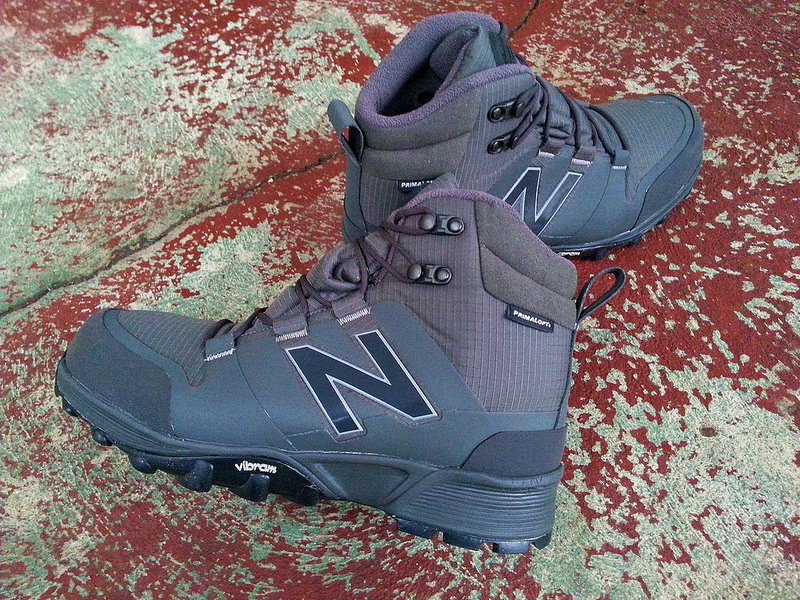 It's a lightweight boot, not so much because of the top of the shoe (although that's light, too), but because the 1099 has a true midsole, like you'd expect from a typical New Balance running shoe. This particular winter boot utilizes New Balance's C-Cap midsole foam, which is the brand's standard tool to provide adequate cushioning to many of its sneakers across all categories. With a boot, you can't get too light without sacrificing some support, so the C-Cap application is great, because while it is light, it has enough heft to support the boot as a whole and be foundational as a chassis.
And that's not all.
The midsole is heavily sculpted and contoured, making the boot less clunky and more like a typical sneaker that you might walk in. This is especially evident in the inside arches and heels of the 1099, where much of the boot clunk comes from in most winter boots. That sculpting is not in vain, owing to New Balance's special MOL-01 last, which according to the company, is designed "with a slightly narrower heel and roomier fit in the toe box, this last shape provides good control and fit for outdoor activities, where the foot may spend more time in a flexed position."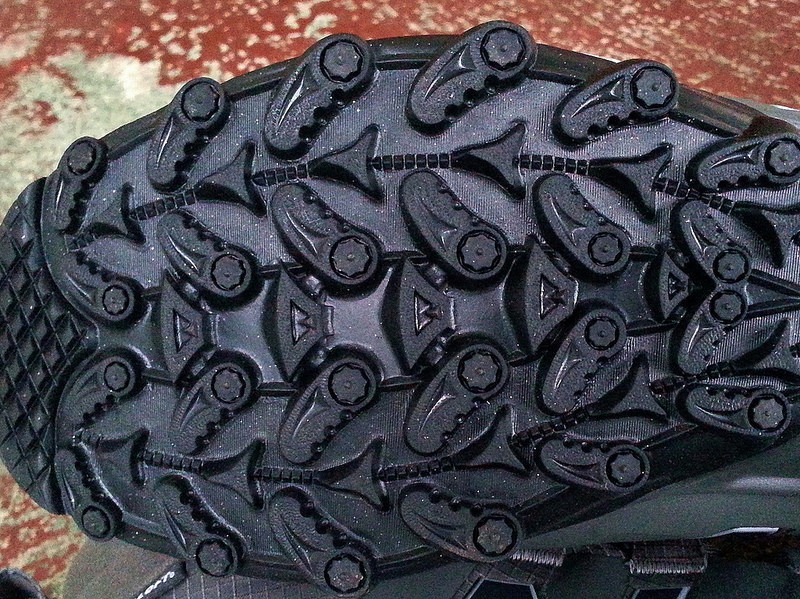 Grafted to that same C-Cap midsole is a Vibram outsole, which is known primarily for its rugged and sticky traction, and it's no different on the 1099. It's multi-faceted and diverse and intricate, making each step very secure, even with ice and snow are your enemies as you tread the ground – a befitting experience for Vibram's Ice Trek sole on the boot.
At the end of it all, the 1099 is a boot you can put your confidence in and have as close to zero worries as you can reasonably have. It's not a fashion boot, so you're not necessarily going to see these in a 'Best Of' lookbook, but the 1099 is one of the most well-designed boots you can find, and clearly one of the best that New Balance has made.
If you want something that's low-profile, no-nonsense, and without pretension, you'd best keep yourself comfortable and safe in the New Balance 1099.
(You save all the enthusiasm, subsequent nonsense, and any pretentious acts for the court!)
Special thanks to New Balance.
Photography courtesy of Sandy Dover for Baller Mind Frame