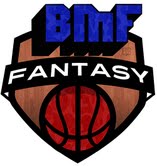 If you have either Rudy Gay or DeMarcus Cousins on any of your fantasy teams, you are now certain of two things:
1. Both Gay and Cousins have become fantasy basketball superstars in any format, with their pure production and categorical numbers across the board.
2. Your team will be filled with a huge void, possibly for the next couple weeks, as both players have officially been listed as day-to-day.
In any case, the fantasy mindset will have you immediately looking for a replacement to stop the bleeding until the two offensive juggernauts are back to full health. Nobody wants to have two elite fantasy players sitting in their lineup, taking up space with nobody to replace them. While it isn't necessary to drop Gay or Cousins from your lineup, filling the gap left by these two with their injury is a necessity.
If, after all this, you're wondering who on the Sacramento Kings will be the greatest immediate beneficiary in light of recent events, consider this: Derrick Williams is likely to see close to 40 minutes per game with Gay out, and will have more scoring and rebouding opportunities with Cousins out.
Pick him up, trade for him, claim him off the waiver wire; just get your hands on Williams and you'll be riding his production for a considerable amount of time.
For the time being, the absence of Gay and Cousins leaves only Isaiah Thomas and Williams as Sacramento's go-to scoring options. While Thomas is likely owned in even most shallow fantasy leagues, Williams poses a serious chance to become a fantasy gem. He has been stellar when given the opportunity and his fast break production and exceptional 45.7 percent shooting from the field can strengthen most fantasy lineups. He is only owned in 25.1 percent of ESPN fantasy basketball leagues, meaning that in more leagues than not he is just sitting out in the open, waiting for someone to jump on him and reap the rewards.
In points leagues, where pure production is the main key, Williams will bring value with his consistent rebounding ability. When given 40 minutes and a starting role against the Rockets, Derrick Williams posted 22 points and 11 rebounds, shooting 46.7 percent from the field against a solid Rockets team.
For Williams, the injury to Gay and Cousins comes as a blessing in disguise. It is his chance to establish and prove himself once and for all as a player who will produce consistently when given the opportunity. The injury to Gay benefits him more than anything, as he has stepped into a starting role, picking up minutes at both the small and power forward positions.
It's not to say that Sacramento has any positive outcome from Gay's absence, but it could be a good span of time to develop and polish Williams' game and make him a more integral part of the Kings rotation from here on out.
Without Cousins touching the ball on almost every Sacramento possession, it's likely that Williams will also become a more primary ball handler, and will have more opportunities to play a two-man game with Thomas. The duo will likely push the ball on the break and display some of Williams' athleticism by putting up lobs for easy points.
All this suggests Williams may have his coming out party in the NBA. He's gained more league-wide recognition since joining Sacramento, but Gay and Cousins' absences could be the push he needs to solidify his role in this league.