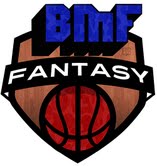 If you're in search of guards to add for your fantasy basketball team at this stage, then the Los Angeles Lakers may just be the place (team) to look. Their guards have returned from various injuries and Kendall Marshall is no longer the only serviceable point guard on the team's roster. In fact, Marshall has quickly been moved to a reserve role as his veteran teammates take to the floor. Teams in 12-man leagues or smaller can now feel free to drop Marshall and comb the FA pool for the best available alternative. It wouldn't be surprising to see Steve Blake and Jordan Farmar get some love once again, now that they're both playing and productive.
Recent injuries to Jodie Meeks, Pau Gasol and Nick Young have stirred the pot quite vigorously. Ryan Kelly and Wes Johnson both get bumps in the value chart. Robert Sacre has even become appealing to deep-league teams that are starved for any kind of frontcourt help.
Suffice to say, the team is in flux at the moment and new—well, actually, old—faces are receiving the bulk of the playing time. Now, managers are asking, who should they add or at the very least prioritize as far as players to own who sport the purple and gold? Let's break them down one by one.
Steve Blake – Expect him to be the starting PG on most nights moving forward. He should be a good source of assists and the occasional three.
Steve Nash – He had an "OK" game, but his ceiling is hard-capped by an expected minutes limit. His health should also be a concern as it isn't very reliable. Look at him as a short-term add, while getting ready to drop him in the event his back (or whatever) acts up.
Jordan Farmar – He exploded in his first game back after a long absence and he even started in place of the injured Jodie Meeks. His long-term outlook is that of being extra scoring punch in the team's second unit, especially once Meeks and Kobe Bryant return.
Jodie Meeks – He has a sprained ankle and is expected to miss a "few games," but his improvement this season has been huge enough for even standard-league owners to cut him some slack and toss some patience his way. He remains a solid source of threes and points moving forward.
Wes Johnson – Here's another player who exploded in the Lakers' game against the Cleveland Cavaliers. He should continue to hold value for teams in 14-team leagues or deeper. He should get a solid boost while Meeks and Young are out of commission.
Ryan Kelly – He's a good speculative add in standard formats, if you're a believer in those Pau Gasol trade talks coming to fruition. He knocks down enough treys to keep deep-league value, but due to his lack of experience, will deliver some awful lines every now and again.
Pau Gasol – He's out for two weeks with a groin strain. It sucks, because he was briefly doing well before suffering this injury. He is a must-hold for now and even arguably a buy-low candidate.
Nick Young – Young banged his knee during the Cavs game and was in a lot of pain. He's getting an MRI to check the ligaments in his knee. Hopefully, he didn't tear anything. A best-case short-term scenario is that he misses a week or so.
Kobe Bryant – He says he's coming back this season and it wouldn't be too far fetched to see him make a return ahead of schedule. The catch is, his timetable is still hazy. Teams in weekly-changes leagues can and should hold on to him, as long as their other players are healthy and performing. Teams in daily-changes leagues that want to snipe Bryant should consider doing so during or just after the shortened fantasy week during the All-Star Weekend.