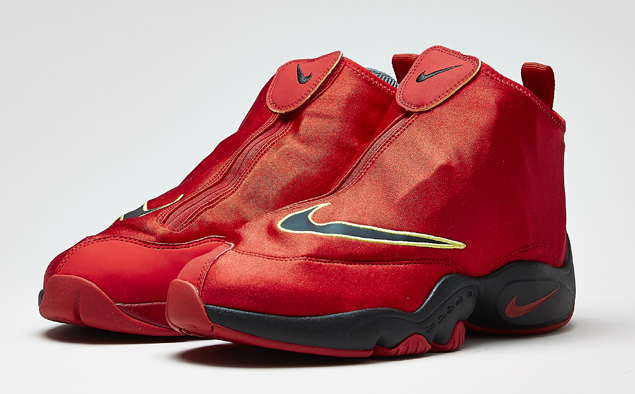 Introducing the Nike Air Zoom Flight 'The Glove', courtesy of Nike:
Gary Payton made a name for himself by locking down opponents on the court. He wore away at opponents mentally as much as physically. And in the process, he gained legions of fans worldwide. Nicknamed "The Glove" for his defensive tenacity, GP's style of play continues to influence players on the court. And now, his influence rings just as loudly off the court, with the reintroduction of the Glove's signature model.
The newest colorway of the Air Zoom Flight 'The Glove' is a juxtaposition in colors. The vibrant University Red shroud unzips to unveil a dark grey and black base.