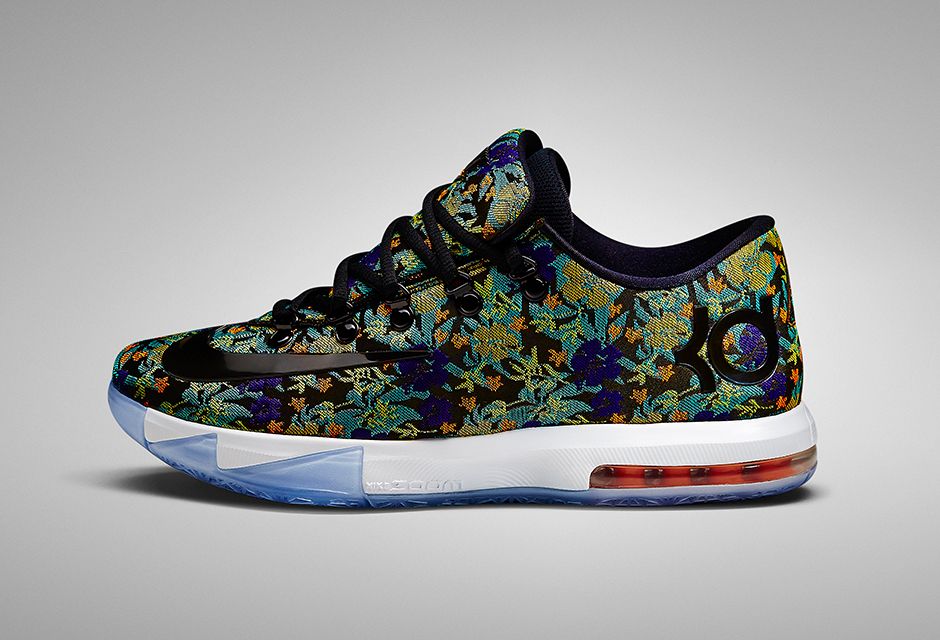 With a shoe are odd and unusual as the Nike KD VI, you wouldn't necessarily think that there would be much to add to the silhouette. But of course, this is Nike.
In the Nike KD VI EXT 'Floral', embroidered flowers take up residence on the upper, which reminds of 19th-century tapestries, frequently found in Western Europe.
Technically, the Floral is a lifestyle model, but with the performance attributes intact (with the exception of the main model's in-laid Flywire), it's good to go on the court.
See more of the Floral, courtesy of Nike: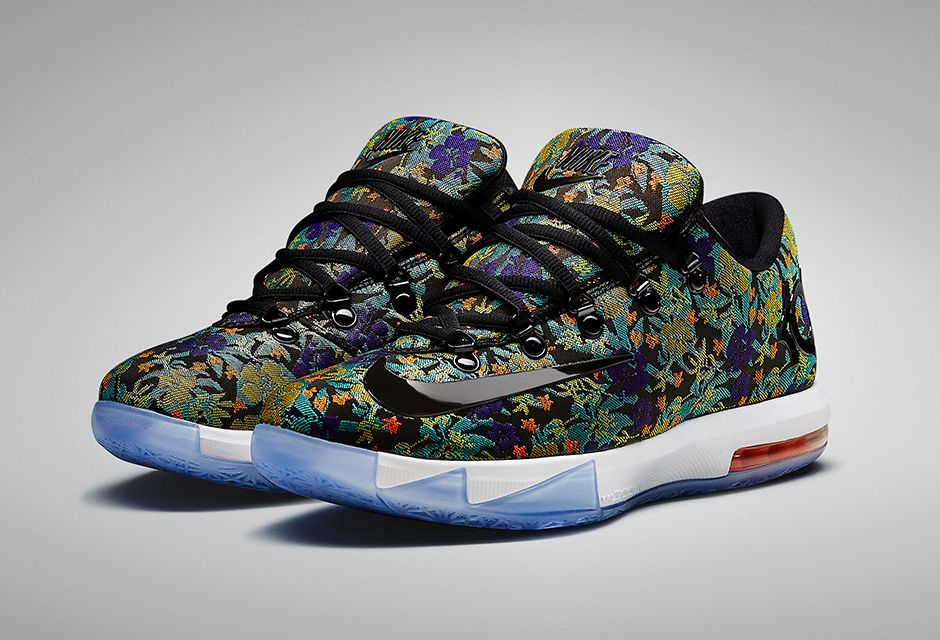 By now, basketball fans around the world know that Kevin Durant is a nice guy off the basketball court. Dozens of stories of him helping arena workers, appeasing autograph seekers, and assisting teammates off the court are scattered across the internet.
But those do-good tales don't take away from one undeniable fact: When it comes to hoops and kicks, KD is straight up mean.
Introducing the KD VI EXT 'Floral'. Durant's latest lifestyle model adds him to the short list of signature athletes with Sportswear extensions of their performance models.
This particular design features an all-over floral weave with metal eyelets and a translucent ice outsole. A glossy black Swoosh is found on the shoe's forefront while the signature KD logo is located near the heel. No matter the season, keep your game Springtime fresh in the KD VI EXT 'Floral'.