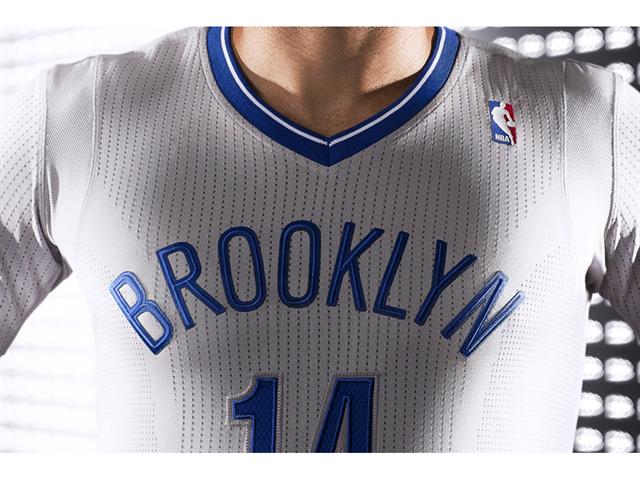 Before the Los Angeles Dodgers were even a thing in California, they were first representing in Brooklyn, New York. It is in Broolyn where Jackie Robinson broke the color barrier and became a legend in the world. And since moving, many surviving residents from the last 50 years haven't gotten over the move.
Still, to honor the past residents of the old borough, the Brooklyn Nets have debuted gray and blue home uniforms that pay homage to the old Dodgers. See more below, courtesy of adidas:
The Brooklyn Nets and adidas unveiled their alternate home jersey, which will be worn on Brooklyn Blue Nights at Barclays Center. The team will debut the jersey when they host the Boston Celtics for the first of five Brooklyn Blue Nights on March 21. The short-sleeve jersey features a grey body with blue piping and trim line and a signature blue Brooklyn wordmark across the chest.