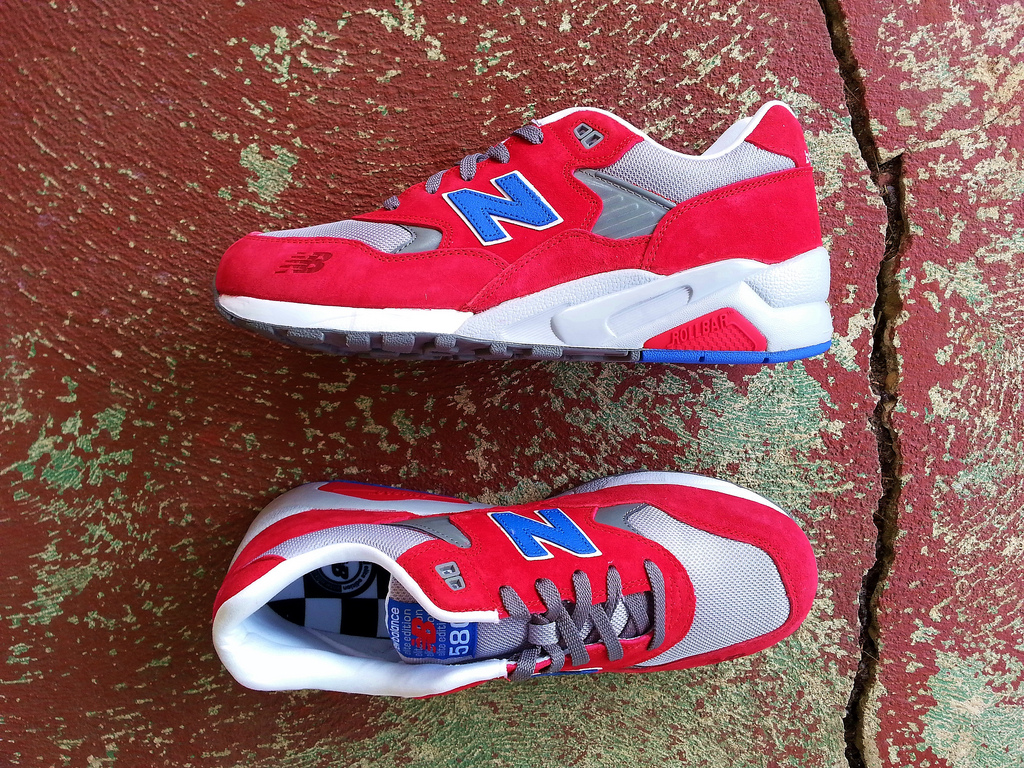 These days, it's hard for a shoe to be a shoe, meaning that a shoe having a certain appearance that it does have for looks' sake is received by the consumers of today as fairly forgettable. As the status quo goes, binding a shoe to a theme or story or sometimes just to another product allows for remembrance of why the shoe looks the way it does in the first place. Some people care and some people don't, but for those that care, having a bit of meat to hang onto allows for the footwear to take on an elevated degree of significance.
With all that said, who's to say what exactly the meaning of the New Balance 580 Barbershop actually is? Maybe there isn't a meaning, but you should probably see what the Barbershop is for looks' sake – a themed, high-level retro runner that is a part of New Balance's Elite Edition series of sneakers. And just like its namesake, it takes on the look of a traditional red, white, and blue barbershop pole. So there, that explains the flat facts.
With the Barbershop, what most stands out in the creamy red suede that covers the majority of its upper. Low in its nap, the suede is bright and true red, and a soft pairing with the gray mesh in the toebox and collar. Complimenting itself with a white inner and midsole foam, along with blue in the 'N' logos along the midfoot and outsole, the Barbershop takes on the aesthetics of its namesake.
Even better, there is comfort. The dual-density midsole, the premium suede and pliable mesh makes for this former performance shoe to make a comfy impression on you as you hit the streets and go along casually in whatever you do.
Frankly, the Barbershop gives new meaning to being 'a place to be' – something your feet will definitely understand.
For more information, go to newbalance.com.
Photography: Sandy Dover Creative for Baller Mind Frame