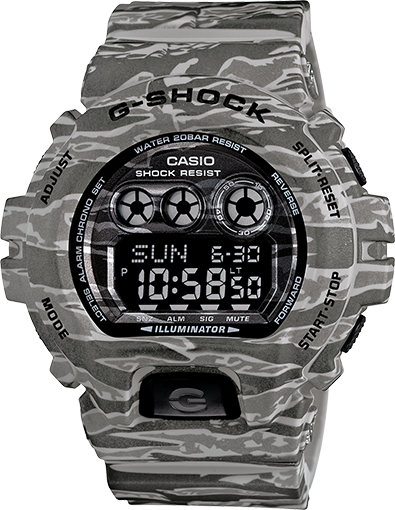 On April 3, Baller Mind Frame had the great fortune of being in attendance at the G-Shock x Greg Mike event in New York City, hosted by Complex. According to an elaborate G-Shock watch guide I was reading – G-Shock planned the evening to unveil their GDX6900CM series, a group of watches that each feature camouflage patterns along with the style and toughness G-Shock's watches are known for. The addition of Greg Mike's art alongside the new product added to the credibility of the watch's reliability. Mike explained this himself during a discussion about the installation for this exhibit.
[youtube]https://www.youtube.com/watch?v=eTAbVllt5to[/youtube]
The many eccentricities of Mike's art have made his work a nationwide commodity. It's a subtle mix of American cartoon styles with an implosion of avant-garde, surreal moments on a canvas. You can easily miss the subtle details even after keen observation (which I enjoyed discovering during my time at the event).
The gallery was filled to the brim with an assortment of New York's hip and zanzy. A selection of G-Shock's products and Greg Mike's art were placed on opposite walls with beer and wine kindly served at the back wall. Custom camo cans courtesy of the G-Shock x Greg Mike collaboration were on near the front of the installation, a mix as cool in implementation as it seems in imagination.
@GREGMIKE X @GShock_US had an awesome in-store at our #Soho location last night! #art #newyork #collaboration pic.twitter.com/3CXl6BJzVg

— Casio USA (@Casio_USA) April 4, 2014
It was a great time at the event meeting with the gregarious many and seeing the blend of contemporary art with an exceptional product. Until then, feel free to leave a comment and tell us what you think of the G-Shock's new product.
'Til next time.