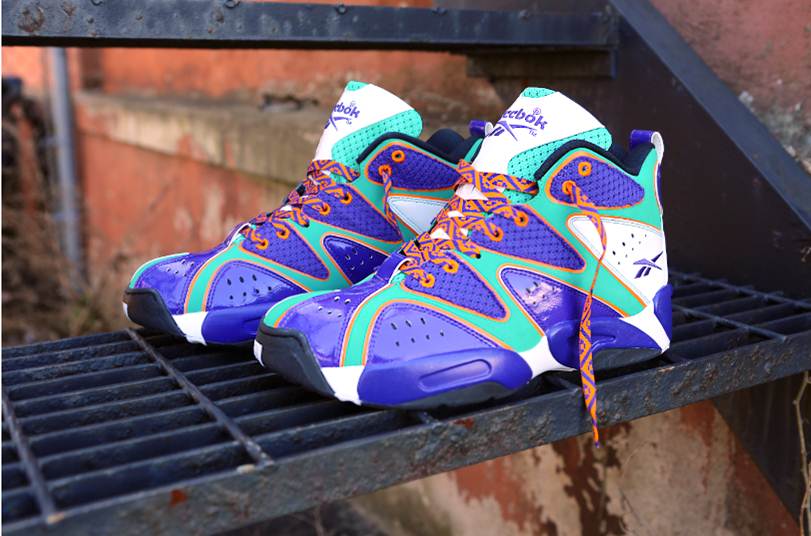 Courtesy of Reebok >>
Reebok Classic introduces the Kamikaze I purple/green/orange – one of the only full family packs of the year.  Inspired by the legendary Shawn Kemp, this aggressive colorway is accented by metallic purple hits on the upper and Aztec patterned lacing in a nod to Kemp's 1996 All Star Game appearance.
Lightning Struck every time Shawn Kemp stepped on the court. His larger than life persona set a new pace for basketball, and his groundbreaking athleticism inspired a shoe just as bold: The Kamikaze I. Shawn Kemp and the Kamikaze I, A Cut Above Since 1994.
Very limited pairs of the Kamikaze I purple/green/orange will be available at City Gear, Shoe City, Villa, Shiekh, and Cool J's for $115 ($90 GS, $70 PS).