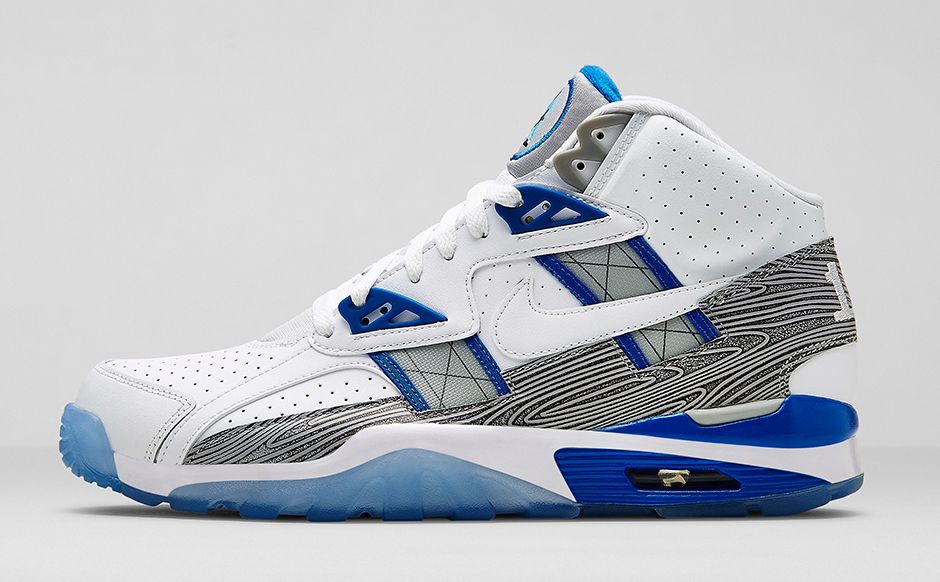 Courtesy of Nike — featuring the Nike Air Trainer SC >>
Bo knows this. Bo knows that. And perhaps better than anyone else, Bo knows broken bats. The legendary two-sport phenom had a knack for hurdling over defenders on the gridiron and robbing sluggers of hits with dazzling displays of athleticism. His power in the batter's box was also evident from his first professional at-bat in 1986. However, when his swing didn't connect, he made his frustration clear by famously breaking his bat across his leg.
The latest Air Trainer SC pays homage to Bo's baseball prowess with a Kansas City-inspired colorway. The design also draws from other facets of Bo's legacy with a digitized Bo Jackson logo appearing on both tongues. But the key detailing comes from under the design. An ice blue outsole houses a "BROKEN BATS" graphic print as a nod to the athlete's brute strength. Never before has the classic cross-training silhouette told such a rich, nostalgia-soaked story. And you can bet Bo knows that.