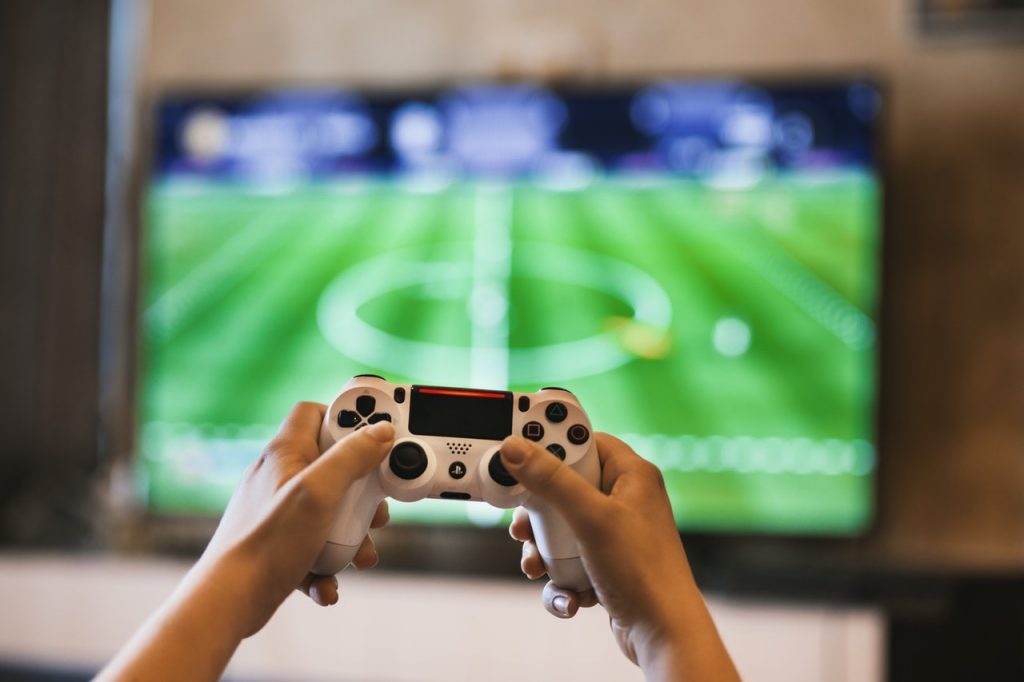 From Michael Jordan to Tiger Woods, numerous real-life sports stars have been featured in video games over the years, but games have also starred plenty of fictional athletes. So, let's take a look at some of the most beloved fictional video game sports characters of all time.
King
With a name like King, you would expect the character to be the best of his kind, and he is. King is an unlockable boss in many of the Virtua Tennis games, and he plays tennis better than anyone else in the series. Meeting King can be difficult, though. For instance, in Virtua Tennis 4 on PS3, you must win every game in the arcade mode without ever dropping a game or going to deuce.
Mr. Doc
The star player of the 1988 NES basketball game Hoops was unquestionably Mr. Doc. The lanky all-arounder could run, pass, dribble, and shoot better than any other character in the game. He dominates the main games, the opening shootout, and the world mode. And by the end of the game, Mr. Doc becomes a star forward in the NBA. The next season of the NBA may not feature such fantastic all-arounders as Mr. Doc, but there are plenty of real-life basketball stars to keep your eye on. For all the latest news and sports betting odds, check out the fantastic Casumo online betting platform.
Cheetah
In the fun 1988 NES game World Class Track Meet, in which players use the NES's Power Pad, you get to compete in four track events. The toughest athlete in the game is undoubtedly the formidable Cheetah. Even when you actually run at full speed on the Power Pad, beating the fast-running Cheetah is almost impossible, even though Cheetah is not a cheater.
Bones Jackson
OK, so it may be hard to love a psychotic skeleton, but from an athleticism point of view, Bones Jackson is undoubtedly one of the most beloved game characters of all time. He made his debut in 1993's Mutant League Football, a hyper-violent portrayal of the game that involves avoiding landmines and quarterbacks throwing bombs. The Midway Monsters player was loosely based on all-star baseball and football player, Bo Jackson. Like his namesake, Bones Jackson proved he could be the best at two sports when he was also featured in Mutant League Hockey. In Mutant League Football, Bones Jackson is virtually unstoppable. He can only really be defeated by those darn landmines.
Pablo Sanchez
If you played video games in the 1990s, you are sure to remember Pablo Sanchez from 1997's classic game Backyard Baseball. There were no famous faces included in the game. Instead, it featured cartoon children, and Pablo was the best. He was like a cross between Mike Trout and Babe Ruth. Although Sanchez is short and pudgy, Pablo Sanchez is fast enough to nail infield hits, skilled enough to pitch unhittable balls, and strong enough to belt home runs. Sanchez is most certainly the best player in Backyard Baseball, and he is unquestionably one of the most endearing fictional athletes in the history of video games.
Little Mac
Sometimes small is best, as Little Mac proves. The 4' 7", 17-year-old Bronx brawler is the main protagonist of the popular Punch-Out! series of boxing games, where fictional boxers take on the likes of Iron Mike Tyson. With his signature "star uppercut," Little Mac can certainly throw a punch. He has appeared in numerous spin-off games, including cameos in the Super Mario Bros. series and Fight Night Round 2. Little Mac has even appeared in a variety of comic books. Since the iconic teenage boxer's debut in 1987, he has become one of the most beloved video game characters of all time.