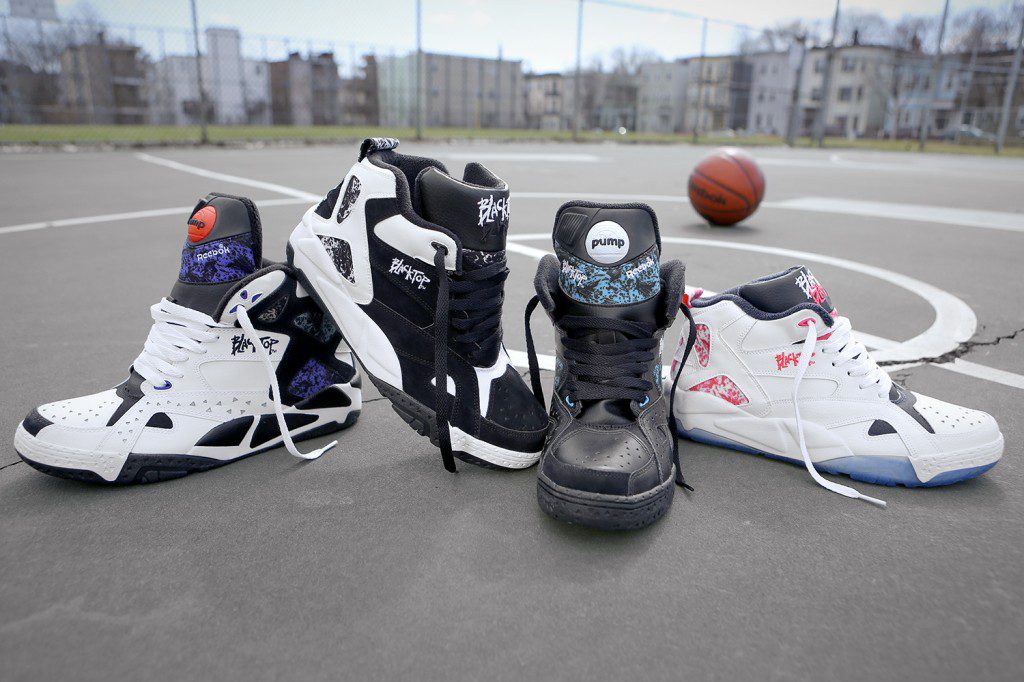 BMF Style: Because balling is more than the roundball – it's the lifestyle that surrounds the ball. BMF Style brings you the best styles in sportswear and fashion apparel for when you're away from the court, whether you're checking for new gear or checking for your favorite NBA players' pieces outside of the locker room.
Courtesy of Reebok >>
This spring, Reebok Classic will bring back one of the most popular basketball collections ever introduced – the Reebok Classic Blacktop collection. Shoes so bad they gotta be fenced in.
Originally built for the outdoor game, the Reebok Blacktop collection has become synonymous with the glory days of 90s street ball. The two most popular models – the Blacktop Boulevard and Battleground – were not only tough enough for the court, but had sky-high style to match.
On Friday, May 9th, limited pairs of the Reebok Classic Battleground ($125 ADULT/ $90 GS/ $50 TD) and Reebok Classic Boulevard ($100 ADULT/$75 GS) will return to the streets at key retailers Jimmy Jazz, Expressions, Shiekh, City Gear, Villa, DTLR, Reebok.com.
A must-have shoe both then and now, the Blacktop collection will go fast so be sure to get 'em before they're gone!