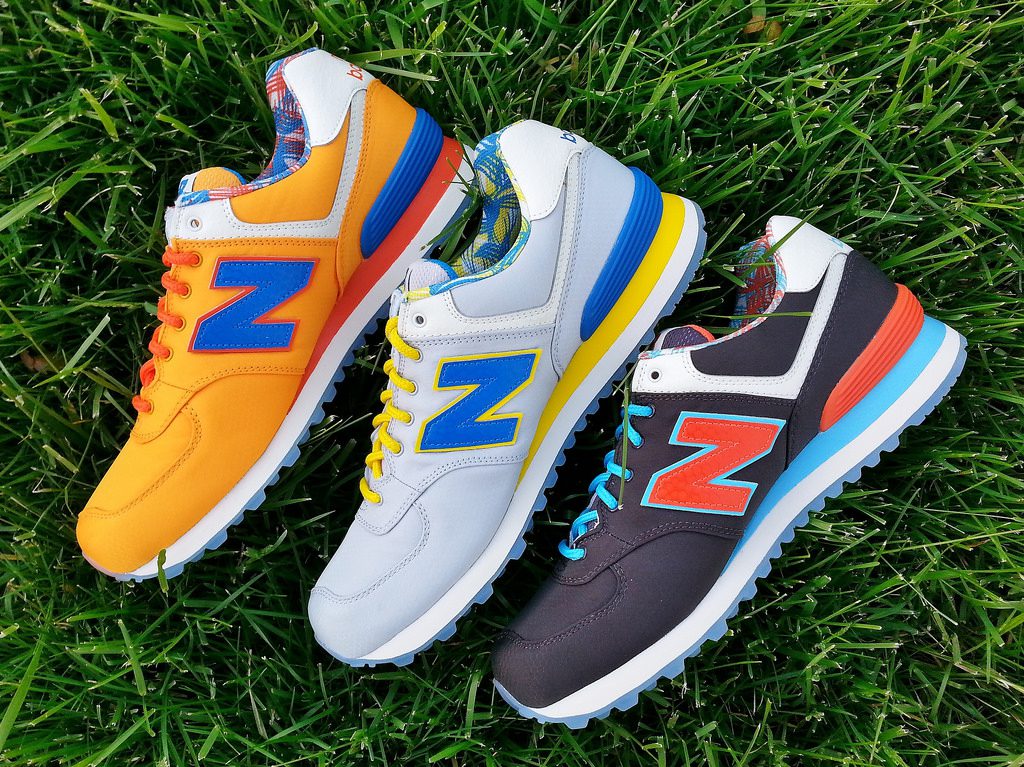 BMF Style: Because balling is more than the roundball – it's the lifestyle that surrounds the ball. BMF Style brings you the best styles in sportswear and fashion apparel for when you're away from the court, whether you're checking for new gear or checking for your favorite NBA players' pieces outside of the locker room.
Words and photography by Sandy Dover
The New Balance 574 is one of the iconic running shoes of modern shoe history. Its silhouette is classic and yet, very basic. It's a straightforward shoe, that long was continued in dull colorways, but thankfully New Balance has given the 574 some additional pizzazz.
In the New Balance 574 Island Pack, the shoe takes an obvious tropical theme that brightens and warms up the shoe. Not making any changes to the actual structure of the shoe, the 574 Island varies among color themes to make a statement, as New Balance details below:
Take the tropics with you wherever you go with the Island 574, inspired by the beaches, board shorts and bikinis of surf culture. Whether you're seaside or landlocked, this New Balance men's sneaker makes a surf-inspired statement with colorful ripstop fabric, textural contrast accents and a semi-transparent outsole. Wear them with your favorite shorts to show off the unexpected palm-print lining.
The strong points of the 574 Island are clearly the hues, which gives the model an updated look that is perfectly for the warm weather months. The riptop mesh upper makes the shoe a bit cooler as well, presenting an improved comfort feature to you as the wearer, and as always, the insole of the 574 is removable, you can customize the fit as you might need. Another underrated aspect of the sneaker? Round laces. Just a small detail that enhances the ease with which you might wear the shoe (as opposed to flat laces sometimes not maintaining a uniform flat lay with wear). And though this is purely aesthetic, the clear soles give the 574 Island an enhanced feeling of lightness, as the blue tinted rubber reminds of a light blue sky.
See more of the 574 Island at New Balance.