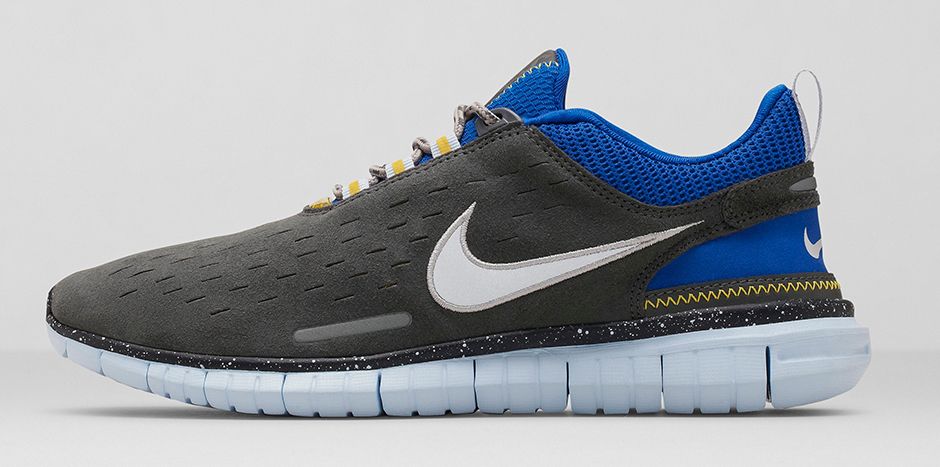 BMF Style: Because balling is more than the roundball – it's the lifestyle that surrounds the ball. BMF Style brings you the best styles in sportswear and fashion apparel for when you're away from the court, whether you're checking for new gear or checking for your favorite NBA players' pieces outside of the locker room.
Courtesy of Nike | featuring the Nike Free OG 14 City 'Paris' >>
Paris has long been regarded as a cultural trailblazer and worldwide influencer in terms of art, architecture, and fashion. Now, La Ville-Lumière, or the City of Light, plays muse for one of the latest Nike City Packs, featuring two premium styles for one beautiful city.
The Nike Free OG employs French-first inspiration, with a minimal execution. The design carries a perforated suede upper to maintain classic Air Max styling while providing a lightweight feel. Patented Nike Free tooling enhances your natural range of motion for a barefoot-like ride, whether you're crossing through the Quarter or strolling down the block.
The BMF Kicks & Sportswear Take:
Something of a new classic, the Nike Free OG 14 City 'Paris" isn't necessarily special in this Paris incarnation, but just from the strength of its design is notable. The upper actually looks like a duck bill, which makes sense considering Nike's Oregon Ducks roots. Moreover, the star of the shoe is the Free Phylite sole and the simplicity of the build.