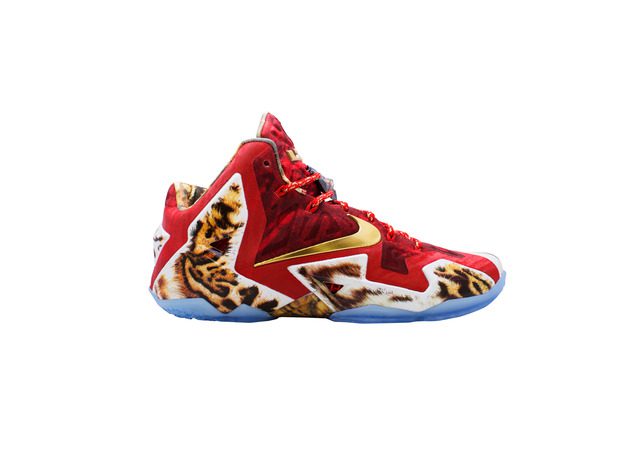 Courtesy of Nike | featuring the Nike LeBron 11 2K14
LeBron James partners with Nike Basketball to create new integration between footwear innovation and next-generation gaming.
Honoring LeBron James's current NBA2K14 game cover, Nike Basketball created a limited edition 2K14 version of the LEBRON 11. Limited to 2,014 pairs, gamers channeled their inner LeBron James as they competed in the game. The LEBRON 11 is the first-ever physical basketball shoe that could be earned through game play.
EARNED, NOT GIVEN
In order to unlock the shoe, NBA2K14 gamers had to reach several milestones during their in-game journey that included winning 60 games and creating a signature shoe in the Nike Innovation Kitchen within the game. Reaching the milestones took approximately 80 hours.
INNOVATION MEETS INSPIRATION
Driven by performance innovation and inspired by a lion, the LEBRON 11 2K14 features a jungle cat print throughout with a deep red upper symbolizing the heart of a lion. The LEBRON 11 is the lightest and lowest LeBron signature shoe ever, weighing approximately 14.5 ounces in a men's size 9.
>>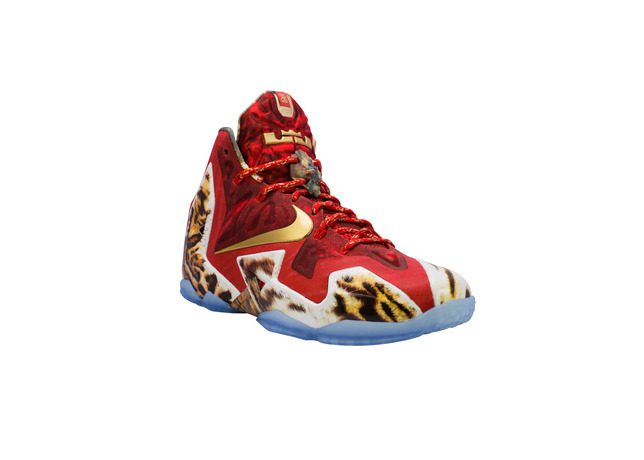 The BMF Kicks & Sportswear Take:
The Nike LeBron 11 2K14'may be the strongest version of a lion-inspired LeBron signature that's been seen. It's a brilliant shoe in its design, despite its split-the-middle consensus fit. The lion stripes and fur printed on the Hyperposite plates gives a great touch of photorealism and actual reality – to the point that this very columnist thought there was actually fur on the shoes! The deep red allows adds great contrast to the shoe and makes for excellent depth within the mesh. It's a shame that this version is so limited.