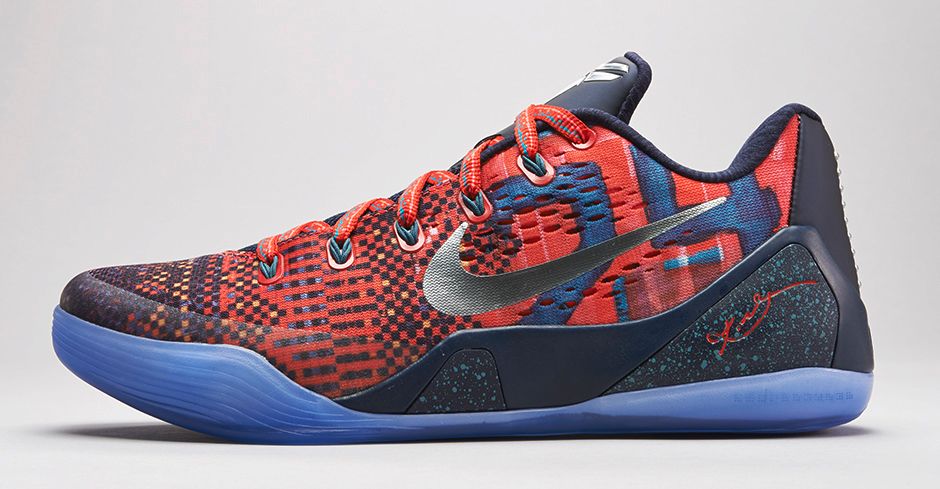 Courtesy of Nike | featuring the Nike Kobe 9 EM Premium 'Philippines' >>
Inspired by the basketball culture of parts of Southeast Asia, the Kobe 9 Premium features a distinct blue and red color pattern that takes its cues from the brightly painted Barangay courts where the game is often played. The woven patterns on the upper represent those found on traditional handwoven rugs. Prominently displayed on the outsole, a Tsinelas graphic is encased inside the clear patterned bottom. Releases May 23 on Nike.com (8am EDT/5am PDT).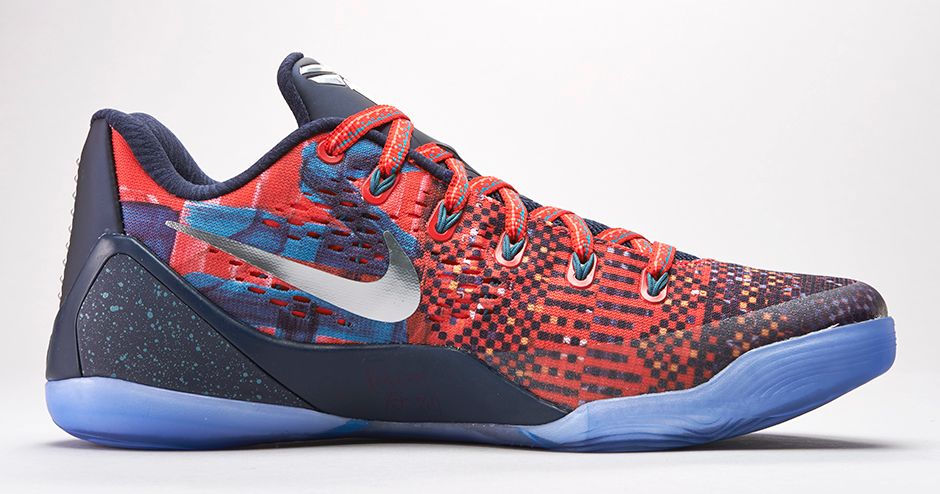 The BMF Kicks & Sportswear Take >>
It took some research from Nike's vague inferences concerning this version of the Nike Kobe 9 EM Premium, but its aesthetic ties to The Philippines makes more sense after understanding the color scheme and things. It's a great shoe. Red and navy blue always is a strong way to go on shoes, especially when graphics can be more detailed, and this version of the Kobe 9 doesn't skimp on those. The thong sandal graphic in the ice blue sole is a great detail, and the large "24" on the lateral side of the shoe is also very nice. The red laces have touches of navy and white, which extends the faux-weave graphic on the upper beautifully. Premium leather in the heel would have really put the punch in the shoe's "Premium" designation, but that's a minor mark. The Kobe 9 EM Premium "Philippines" is a strong shoe, very strong.