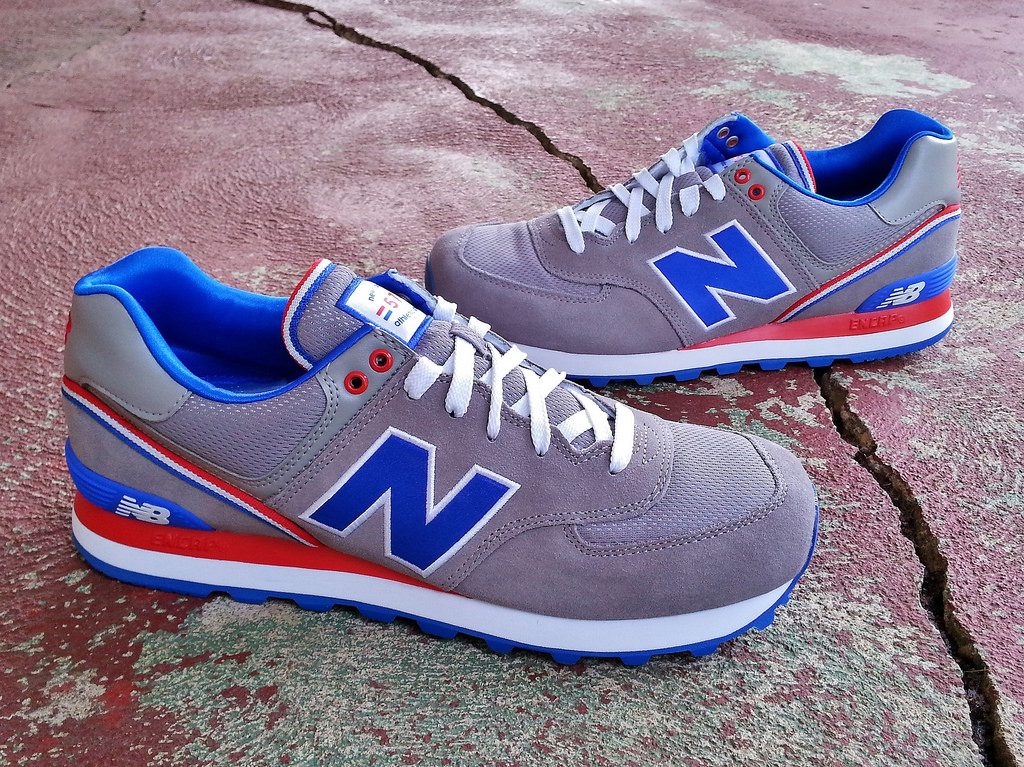 BMF Style: Because balling is more than the roundball – it's the lifestyle that surrounds the ball. BMF Style brings you the best styles in sportswear and fashion apparel for when you're away from the court, whether you're checking for new gear or checking for your favorite NBA players' pieces outside of the locker room.
Feature photography courtesy of Sandy Dover Creative >>
Traditionally built to sustain lots of stress and provide long-lasting cushioning along the way, the New Balance 574 is usually built in such a way that its quality is almost always considered of a high caliber; so, it makes the prospects of there being an actual premium –level 574 shoe a bit exciting, and you can see a prime example of that high quality in the New Balance 574 Stadium Jacket.
Here's how New Balance describes its satiny shoe at hand:
Varsity jackets, mesh jerseys, bold colors, team spirit — the '90s make a comeback on the New Balance Stadium Jacket 574 men's sneaker. Our dedication to the decade is in the details: mesh insets, striped accents, satin lining and vintage team colors make a retro statement that's still relevant today. A great fit for sports and style fans alike, the Stadium Jacket 574 also boasts New Balance ENCAP® cushioning for comfort that stands the test of time.
As described above, the inspiration of sportswear is clearly evident in the 574 Stadium Jacket. In this specific version of the shoe, you can get the same great, consistent cushion of the past with great thanks to the dual-density foam midsole and its toebox-friendly fit that has made the 574 so beloved for so long. What is different are some of the materials, like jersey mesh in the forefoot (simulating that of an actual sports jersey) and the aforementioned satin in the interior of the shoe that gives the 574 Stadium Jacket a luxurious feel; in addition, you find that same, consistent medium-nap suede that gives the shoe additional comfort and a premium touch.
You could very well run in these today, but the 574 Stadium Jacket is a shoe that's best staying on the sidelines while you take in the action.
You can find the New Balance 574 Stadium Jacket at newbalance.com.