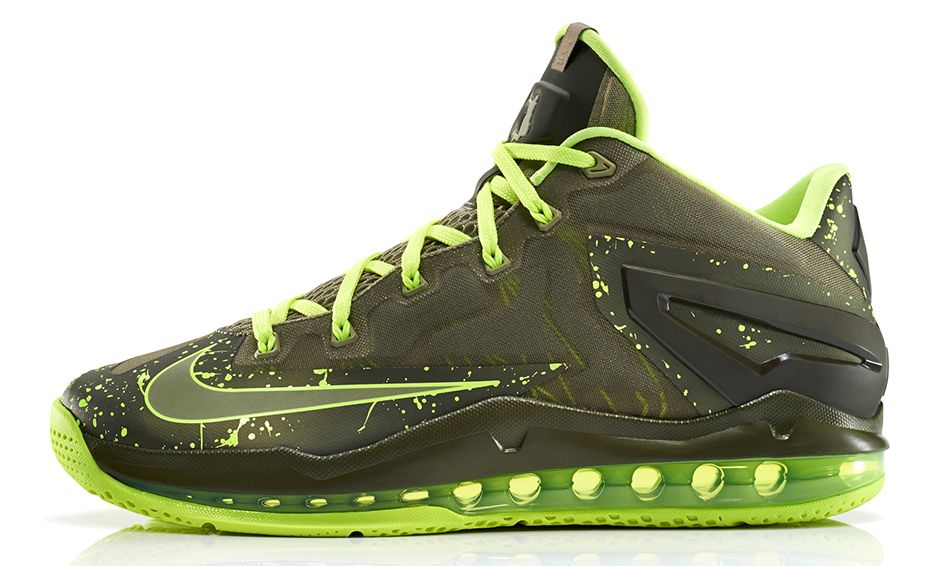 Courtesy of Nike | featuring the Nike LeBron 11 Max Low 'Medium Khaki/Dunkman' >>
Low cut and sleek, the LeBron 11 Low represents an evolution of James' signature shoe, with a full-length Max Air bag for optimum cushioning and flexibility. Volt accents on the upper, including laces, Max Air unit, outsole and splatter graphic add pop to the Medium Khaki/Medium Olive palette. Available May 30 on Nike.com (8am EDT/5am PDT).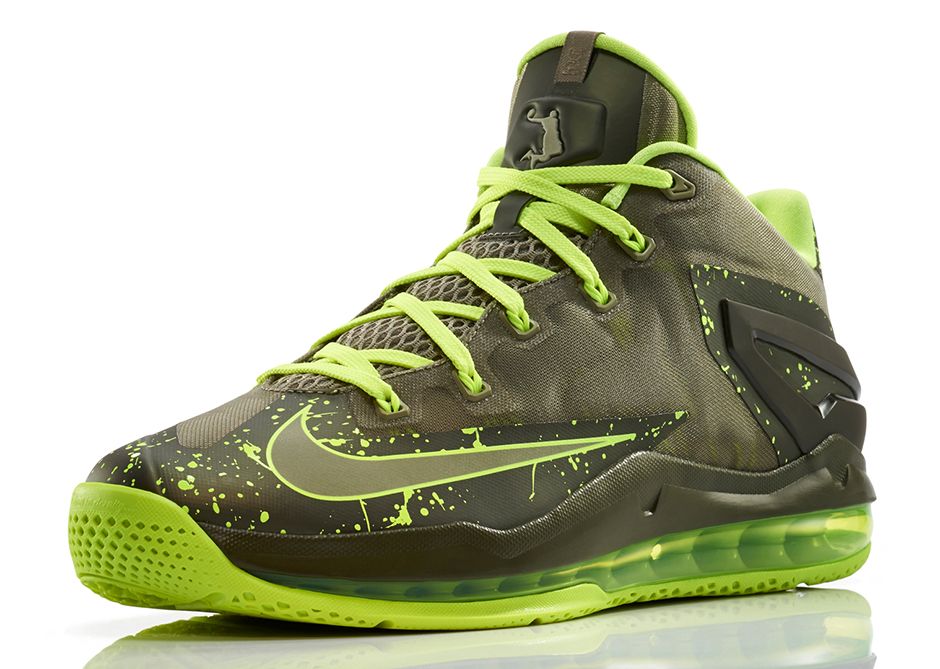 The BMF Kicks & Sportswear Take >>
The Nike LeBron 11 Max Low 'Medium Khaki' is one of the best 'Dunkman' models to come from the LeBron signature series. Contrasting the traditional Volt hue with a decidedly more army-looking pairing of Medium Khaki and Medium Olive makes the shoe look more unique and dynamic than it already is. The KSW team (of one) has said it before — it's a shame that LeBron James himself doesn't play in this shoe more often, as it surely is a beauty of a sneaker and has the technical aspects necessary to make performance a high-quality experience.