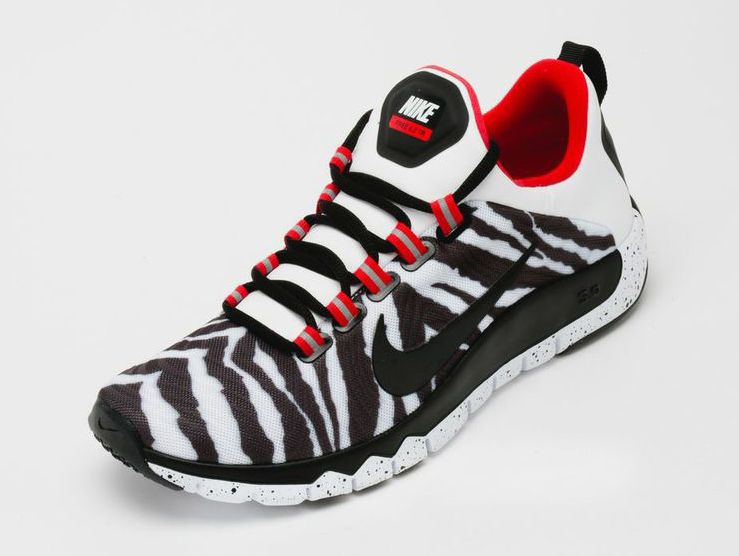 Courtesy of Nike | featuring the Nike Free Trainer 5.0 'Zebra'
In the wild, animals are forced to rely on their natural abilities for survival. Their signature traits help them find food, escape predators and adapt to the ever-changing surroundings of an unpredictable landscape.
The Nike Football Kingdom Collection brings to training those same instincts that you'll find in the wild.
The safety, sporting the Nike Free Trainer 5.0 NRG, moves throughout the field with the finesse of the zebra, using his vision, speed and smarts to make sure he's in the right place at the perfect time.
The BMF Kicks & Sportswear Take >>
The Nike Free Trainer 5.0 NRG 'Zebra' is a beautiful shoe, namely for its obvious design attributes. It's a shoe that pops visually, and it has a framework for wild design, but that only builds on its structural build, utilizing a re-engineered Free sole and an upper that syncs closer to the foot.