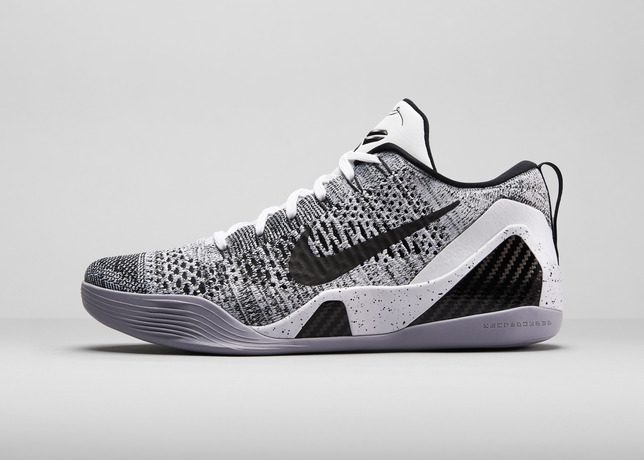 Courtesy of Nike | featuring the Nike Kobe 9 Elite Low Beethoven >> Kobe Bryant demands provocative design innovation. Aesthetics aside, his appetite for the most revolutionary footwear technologies, materials and fit have fueled a special connection with Nike designer Eric Avar.  The two have pushed the limits for a decade, with their vision coming full circle with the KOBE 9 Elite Low and special muses inspiring each colorway. Reverting to a higher cut for the first time since the KOBE 3 in 2007, Bryant's ninth shoe challenged convention when it launched last December.  The KOBE 9 Elite Low version debuts in new colorways beginning July 12, with innovation and inspiration that will change summer basketball.
DESIGN GENESIS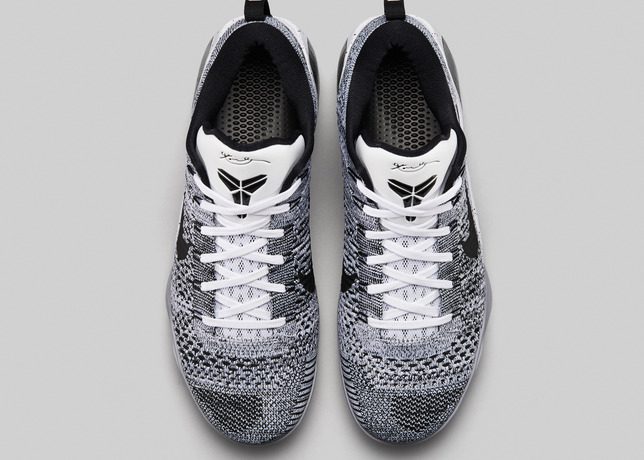 The KOBE 9 Elite Low is Bryant's most innovative shoe to-date, featuring three leading technologies: Flyknit, Flywire and Lunarlon.  Flyknit provides a lightweight, breathable solution for a summer basketball shoe that performs equally well indoors or outdoors.
"Nike Flyknit acts as a super skin, giving athletes articulated strength similar to the engineering of a spider web – tension and strength just where they're needed," said Eric Avar, Nike VP of Innovation.
Flyknit and Flywire technologies are a one-two punch, leading to a dynamic fit for intricate, on-court footwork.  Eliminating bulk and distraction was a focus for Avar with disciplined design in a low cut with no distractions.
PURPOSEFUL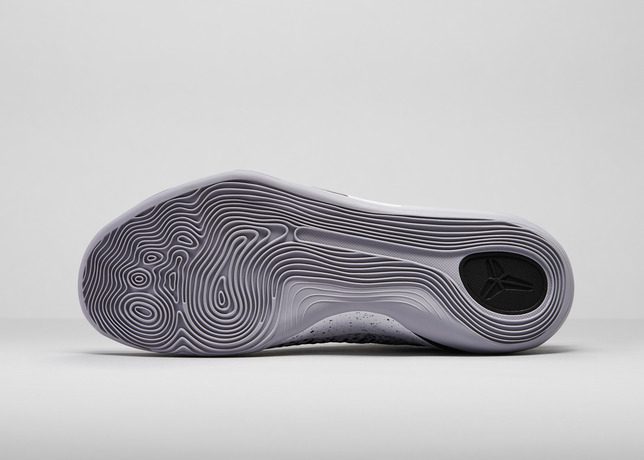 Flyknit technology introduces a new way to create a shoe upper out of what is essentially yarns. It drastically reduces waste from the upper with a low cut and efficient production process compared to traditional methods.
INSPIRATION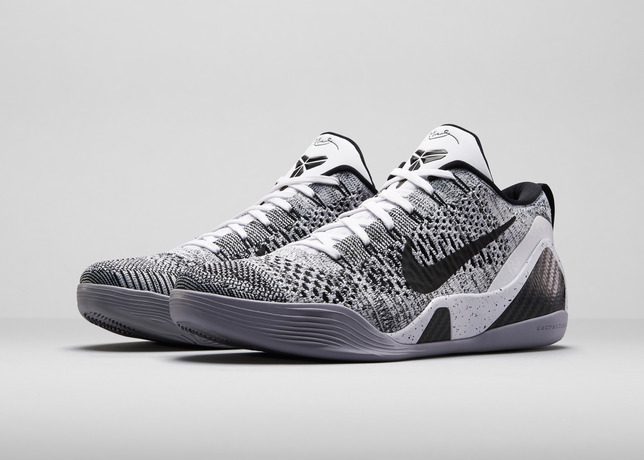 The KOBE 9 Elite Low brings Bryant's muses to life.  The artistry of music and its ability to move and inspire people has always intrigued the athlete.  From classical to pop, he has appreciation for multiple genres.
The KOBE 9 Elite Low Beethoven pays tribute to the German composer and pianist, and more specifically the power of his Ninth Symphony from the early 1800s.  The grey color of this colorway represents Beethoven's timeless quality. The KOBE 9 Elite Low Hyper Grape releases on July 12, while the KOBE 9 Elite Low Beethoven debuts August 16; both globally at
Nike.com
and select retail locations.