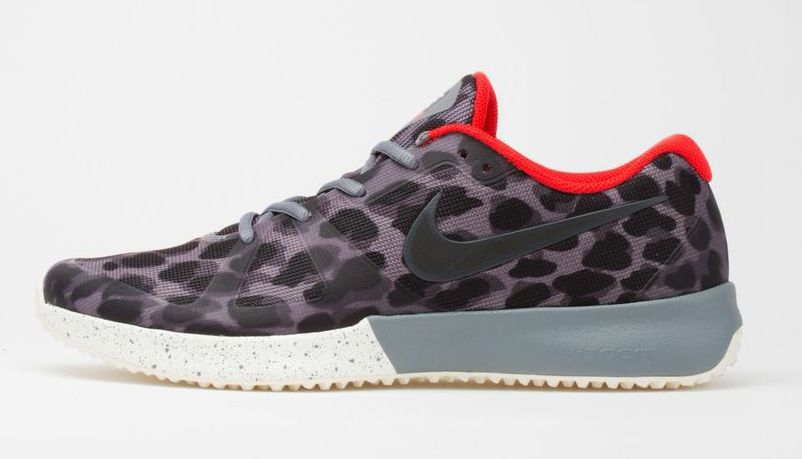 BMF Training: Being a baller isn't just about what you do on the court – it's about how you prepare to ball when you're away from it. BMF Training is about bringing you the latest in training footwear and apparel that can help you raise your game and also give you insight into what the best players are wearing in preparation for their battles on the NBA stage.
Courtesy of Nike | featuring the Nike Zoom Speed Trainer NRG 'Leopard' >>
In the wild, animals are forced to rely on their natural abilities for survival. Their signature traits help them find food, escape predators and adapt to the ever-changing surroundings of an unpredictable landscape.
The Nike Football Kingdom Collection brings to training those same instincts that you'll find in the wild.
The cornerback's specialty is speed. Like the leopard, he tracks down any opponent, quickly and proficiently, never taking his eyes off the goal. He wears the Nike Zoom Speed NRG.
The BMF Kicks & Sportswear Take >>
The Nike Zoom Speed Trainer NRG 'Leopard' totally takes on the inspiration of its spirit animal, to the point where you can't even see the shoe's micro-details. While not exactly a very dynamic shoe, it likely has greater importance in the way it fits and performs, with its thermoplastic welded supports and its Zoom Air cushioning.