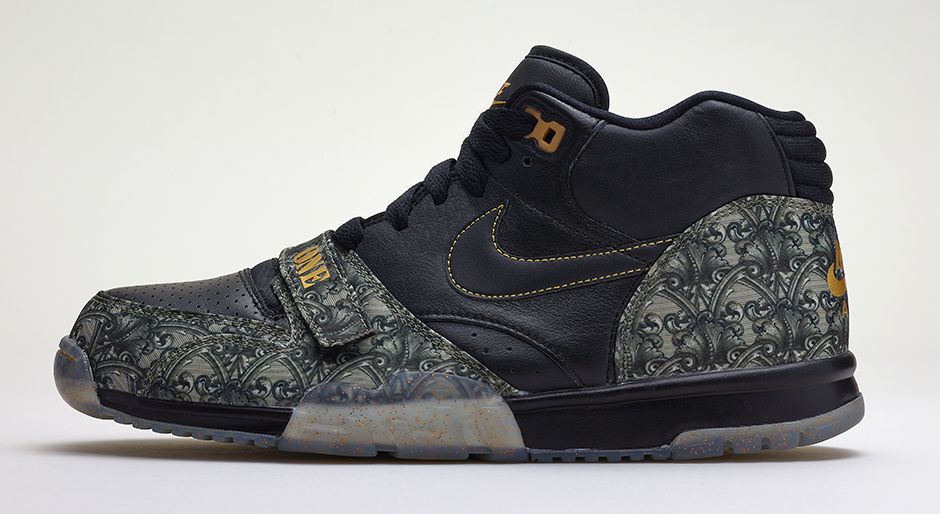 BMF Style: Because balling is more than the roundball – it's the lifestyle that surrounds the ball. BMF Style brings you the best styles in sportswear and fashion apparel for when you're away from the court, whether you're checking for new gear or checking for your favorite NBA players' pieces outside of the locker room.
Courtesy of Nike | featuring the Nike Air Trainer 1 Premium 'Money' >>
LOOK LIKE MONEY. FEEL LIKE A MILLION BUCKS.
When you look like money, you feel like a million bucks. It's about the inherent swagger that comes along with feeling rich. After all, a healthy attitude results in a wealthy state of mind. The Air Trainer 1 Premium toys with the idea of cash ruling everything with a reminder that it's not about what it's in your pocket, but what's on your mind – and on your feet.
A featherweight, premium black leather upper has been paired with a money print graphic, featuring many of the intricacies often overlooked on a dollar bill. The forefoot strap reads "ONE" in the iconic US Mint font; a nod to the silhouette itself and what inspired the new design. Additionally, a translucent outsole with gold speckles ties the design together from the bottom up, for a new-money sense of showing out and showing off.