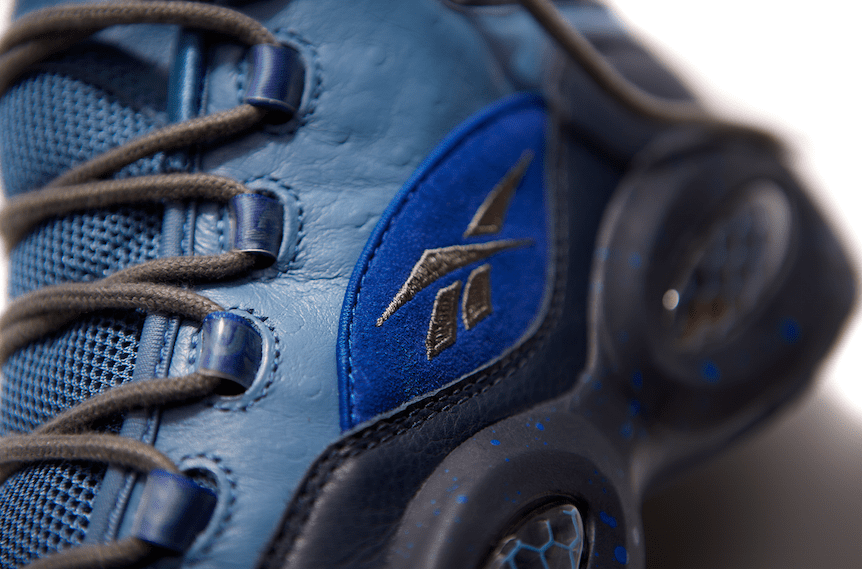 BMF Style: Because balling is more than the roundball – it's the lifestyle that surrounds the ball. BMF Style brings you the best styles in sportswear, fashion apparel, and accessories for when you're away from the court, whether you're checking for new gear or checking for your favorite NBA players' pieces outside of the locker room.
Courtesy of Reebok | featuring the Reebok Question Mid x Stash >>
[youtube]https://www.youtube.com/watch?v=uDZDscLVruE[/youtube]
Fashion and art have always been inextricably linked in a kaleidoscope of self-expression. Perhaps the greatest intersection of the two is when they work in concert with each other, tearing down boundaries and building new possibilities. Sometimes history is created in the process, as is the case with the Stash x Reebok Question Mid.
Combine the genius of famed graffiti artist Stash with the iconic canvas of the Question Mid and you are left with something truly Classic.
The Stash x Reebok Question Mid is set to release on Friday, June 27th for $140.
Stay tuned and follow @reebokclassics for more information on where to buy the Stash x Reebok Question Mid.