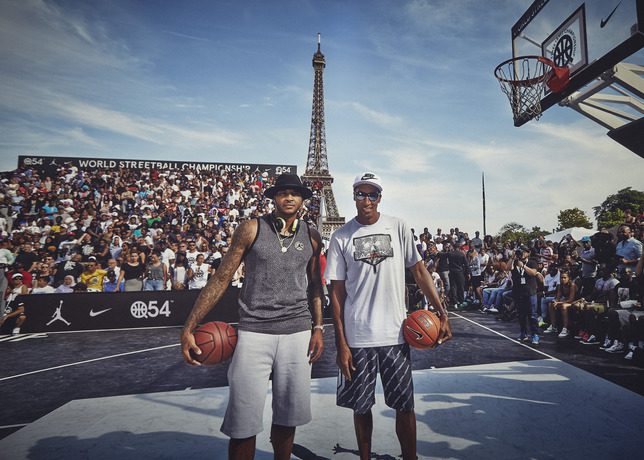 Courtesy of Nike
>>>
Basketball legends Scottie Pippen and Carmelo Anthony joined basketballers in Paris this weekend, as the 2014 Quai 54 tournament World Streetball Championship reached its climax.
Sixteen teams from across the world took part in the ultimate rendezvous for international outdoor basketball culture, with French team The Hood Mix, crowned champions at The Trocadero in Paris.  
Jordan Brand and Nike Basketball were major event sponsors for the 11th edition of this global basketball tournament.
As one of the world's largest streetball tournaments, Quai 54 offers an explosion of sport and culture that never fails to produce excitement and incredible moments. A dream destination for all ballers seeking recognition, the competition showcases a higher level of gameplay every year. The event's popularity continues to grow, with more than 15,000 fans attending in previous years.
"The atmosphere at the event was amazing – the streetball, the culture, the music – the tournament has evolved but the spirit is still the same" said Scottie Pippen.
Created in 2003, Quai 54 brings together 16 teams from all over the world, giving professional and amateur players alike the opportunity to battle it out for the title of World Streetball Champion.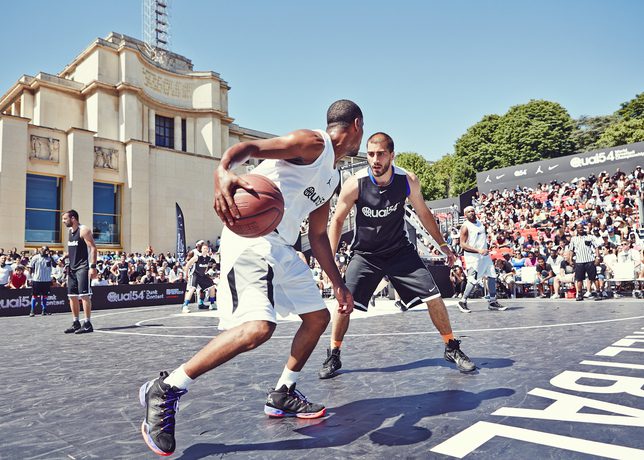 Nine countries were represented at the 2014 tournament:
USA – Led by a Quai 54 regular (2007 champion BJ "The Best" McFarlan) and comprised of New York City's finest players.
UK – Coach Nhamo Shire invited a selection of UK's most talented players under the team name Midnight Madness.
Guinea – With a team made up of players who currently play in USA, France and Guinea, Aquibasket proudly represented the African continent. 
Spain – Coach Ruben Filipy invited No Spain, No Game for revenge after facing some of the same faces from previous years of tight competition.
Serbia – Led by 2012 three-on-three world champion Dusan Bulut, this was the first year of participation to represent the great basketball nation.
Netherlands – Featuring team Open Run.
Belgium – Returned to the Quai 54 courts with team Duke All-Stars.
France – The host country was thoroughly represented with several teams in the tournament, including La Famine, Hood Mix, Next Level, Django Squad and La Relève.
This year's Quai 54 Dunk Contest by House of Hoops was won by the Polish Rafal "Lipek" Lipinski (winner of Nike World Basketball Dunk Contest 2012 in Barcelona), and featured some of the world's best streetballers, including two previous Quai 54 champions: Canadian Justin "Jus Fly" Darlington (winner in 2011 and 2012) and Frenchman Guy "Fly Guy" Dupuy (winner in 2005, 2006 and 2007) and USA's Porter "What's Gravity" Mayberry and Chris Staples.