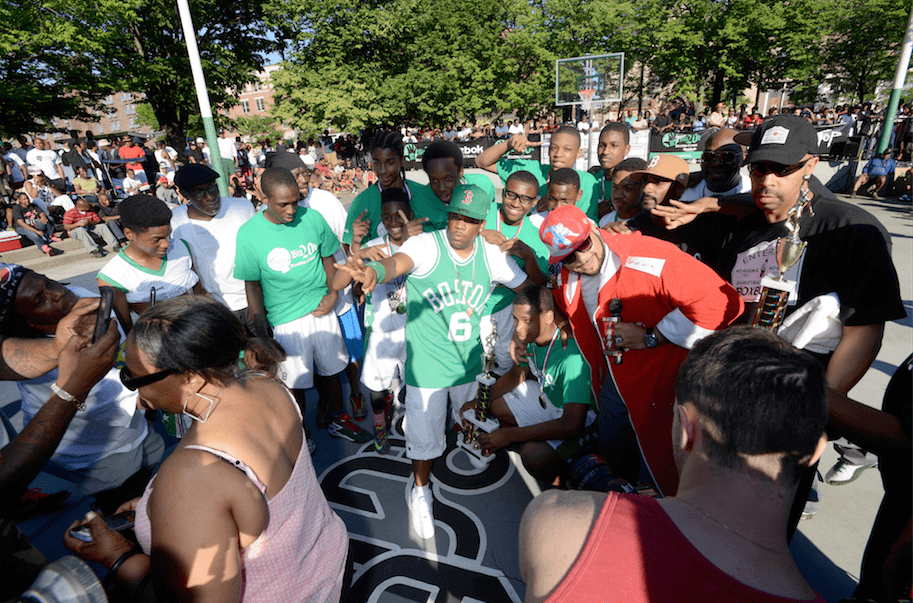 Courtesy of Reebok
>>
On Sunday, June 22, 2014, the best and toughest streetballers from Boston and NYC competed on the blacktop in the 7th annual Biv20K Blacktop Classic, a rematch between the two cities from last year's championship game. The outdoor battle took place at the legendary courts of Ramsay Park in Boston.
Michael "Biv" Bivins (of legendary groups New Edition and Bell Biv Devoe) grew up playing outdoor basketball on the courts of Boston and created this tournament to bring "one day of peace and positivity in the hood." The tournament remains one of the most revered local community basketball events in the Boston area.
The tournament consisted of three different games for 14 and Under at 5pm, the Legends at 6pm and the 7pm rematch of the Boston Streetballers and Entertainers Basketball Classic (NY) team. The Boston team started strong by winning the 14 and Under game, while NY came back strong by winning the Legends game at 6pm.
However, with the hometown advantage, the Boston Streetballers team won the last championship game and won the $20K prize, donated by Reebok Basketball.
All teams played in Reebok Basketball apparel as well as shoes from the recently launched Blacktop Retaliate collections (available at Reebok.com for $125) specifically designed for the competitive and aggressive style of play outdoors.