Baller Mind Frame's No Layups brings you the hottest NBA stories mixed with personal opinion from our very own Aaron Lanton. Check it often and absorb the knowledge we're dropping on you!
Will the king retain the crown in Miami, or abdicate his position to pursue new adventures on foreign soil? Very few people thought LeBron James would seriously consider leaving the Miami Heat, but now that option appears to be more than just a running theme of Cleveland Cavaliers' fan fiction.
Cleveland has replaced Miami as my frontrunner to land LeBron James… — Chris Broussard (@Chris_Broussard) July 7, 2014
I'm not saying LJ to Cavs is done deal or I know 4 a fact; just my gut feeling based on many conversations I've had around this story… — Chris Broussard (@Chris_Broussard) July 7, 2014
Everyone watching the 2014 NBA Finals knew the Heat's roster needed an upgrade. The Heat were obliterated by the San Antonio Spurs, but easily made the league's championship round. As Pat Riley said himself, it felt like to time to fix a few things on the boat, not a glaring reason to abandon ship. Great teams eventually lose too. But the truth is we don't know the driving force behind James' hesitancy to commit to the Heat. Winning? A max contract? Location? Playing with a younger roster? The real answer is probably the most simple one: James has always consulted with several other people before making a decision. He's been the undisputed best player in the league during his tenure with the Miami Heat including winning two championships in four years. In other words, he's the basketball version of Bruce Almighty.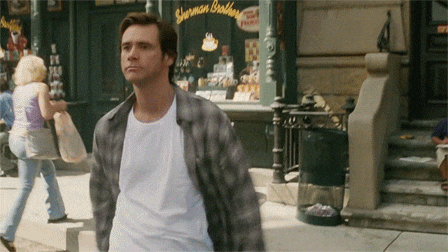 James took a vacation while his agent met a bevy of teams with legitimate pitches such as the Phoenix Suns, Houston Rockets, Dallas Mavericks, Los Angeles Lakers, and Cleveland Cavaliers. All options will be presented to James and then he will decide which teams deserve a face to face meeting.
The one major monkey wrench is the Houston Rockets' pursuit of Chris Bosh. The Rockets believe Carmelo Anthony is likely to sign elsewhere so they have set their sights on giving Bosh a lucrative contract. The Heat would suddenly have a lot of unexpected cap space if Bosh left which would be enough to sign Carmelo Anthony to the Heat. An even crazier situation would take place if neither Anthony or Bosh signed with the Miami Heat. Dwyane Wade would be the only reason for James to stay with the Heat, but Wade is unable to consistently stay on the court. The only drawback to waiting on a free agency decision is that most impact players who could have helped the Heat at a decent price are gone. A roster of Wade and a bunch of misfits is not a dream scenario for any superstar exiting his prime.
This isn't 2010. James is more wise than before and has way more clout as an active basketball legend. He won't do a live broadcast to announce where he is going, and he won't be pressured or swayed by the 24/7 rumor mill. No matter what he decides, the face of the NBA will be changed for the foreseeable future.
Featured image courtesy of Keith Allison/Flickr.