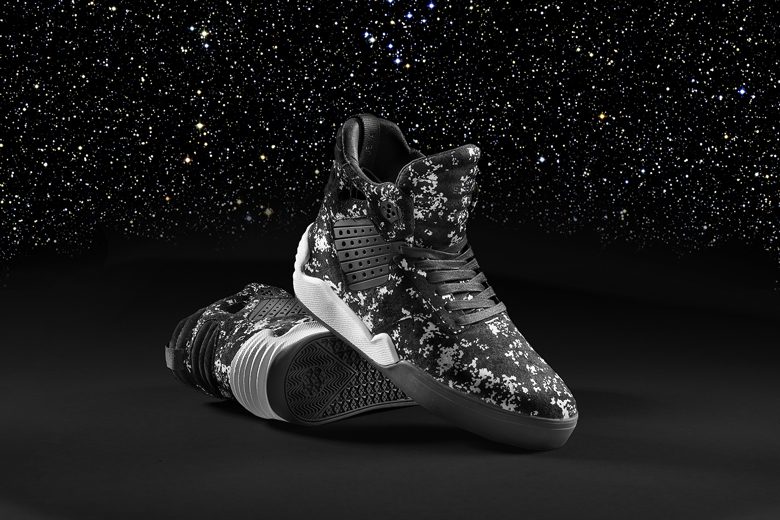 BMF Style: The Baller Mind Frame is more than the roundball – it's the lifestyle that surrounds the ball. BMF Style brings you the best styles in sportswear, fashion apparel, and accessories for when you're away from the court, whether you're checking for new gear or for your favorite NBA players' pieces outside of the locker room.
Courtesy of SUPRA | featuring the SUPRA Skytop IV 'Celestial'
>>>
Now arriving in a black and white printed hairy suede upper inspired by a clear night's sky is the fourth installment of Chad Muska's signature Skytop legacy. A rugged, durable high top featuring a clean vamp and extra tall tongue, the new Skytop IV offers exceptional comfort and support thanks to a lightweight SUPRAFOAM midsole and black pig suede interior collar padding. The new Skytop IV is available now.