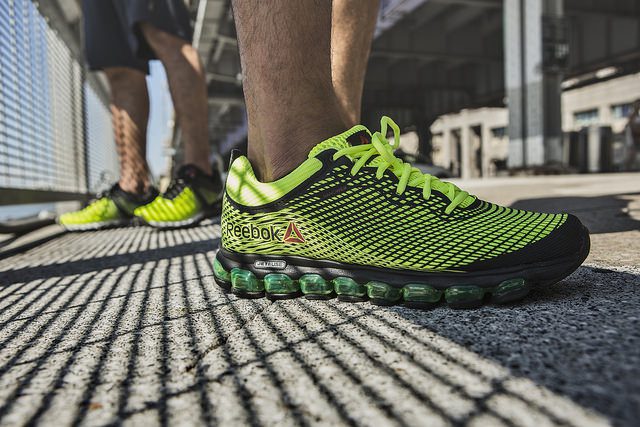 Courtesy of Reebok | featuring the Reebok ZJET
UFC Lightweight Champion and Reebok athlete, Anthony Pettis took a select group through an intense speed and agility workout, modeled after his own dry land training along the East River bike path in NYC.

As Anthony is prepping to defend his title in December, he understands how important raw, explosive speed can be, which is why he's been training in the brand new Reebok ZJET. Like the way the jet engine blast is created by moving air from high to low-pressure compartments, the new ZJET enhances your running by moving trapped air in an underfoot current for maximum cushioning. Paired with extreme flexibility and Nanoweb upper construction for stability, the ZJET is the ultimate in maximum cushioning providing unsurpassed comfort and quickness so you can jet up or down the open road.

Reebok ZJET is now available at Finish Line and Reebok.com, and retails for $130.
>>>
BMF Training: Being a baller isn't just about what you do on the court – it's about how you prepare to ball when you're away from it. BMF Training is about bringing you the latest in training footwear, apparel, and equipment that can help you raise your game and also give you insight into what the best players are wearing in preparation for their battles on the NBA stage.