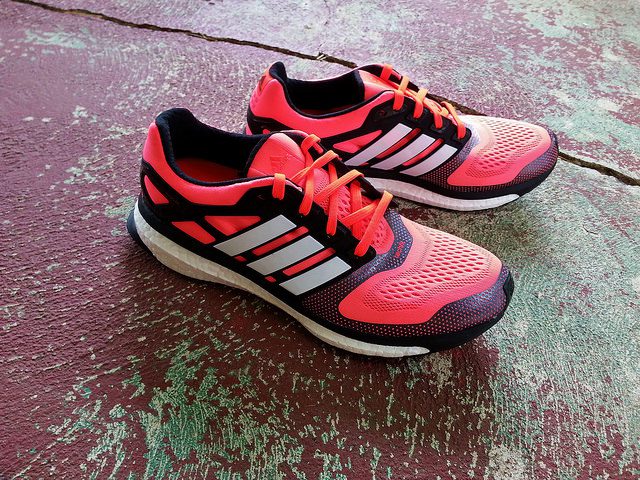 You can see the official adidas Energy Boost ESM feature that was brought to you courtesy of adidas, but in the meanwhile, enjoy an up-close and personal look at the runner.
There are a few things to also take away from the shoe itself, aside from its powerfully flamboyant color and design, one being that the Boost technology is brilliant — absolutely brilliant. Shock absorption is elite, and that's said without hyperbole. Energy return is elastically fantastic. Walking and running is easier in this shoe.
By comparison to the original adidas Energy Boost, the improvements take shape in the upper namely, where the ESM — elasticized stretch mesh — makes for a snug fit with amenable compromise as needed when your feet are moving. The cage makes for a stronger shoe that isn't just foam rubber and spandex — it actually gives the shoe the ability to support its own flexibility, making your feet more secure without taking anything away in the form of safety of the tissues of your feet while in motion. And speaking of the three stripes cage, it wraps around the rear to give a strong structure of support around the heel for a locked-in fit.
In short, the adidas Energy Boost ESM could be one of the top running shoes in the company's history. It likely is already.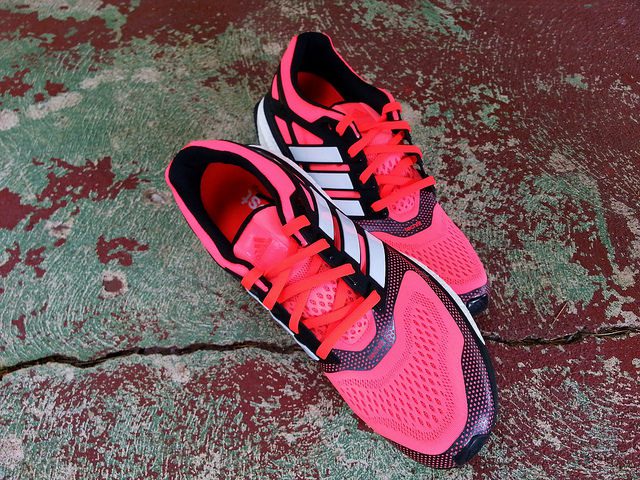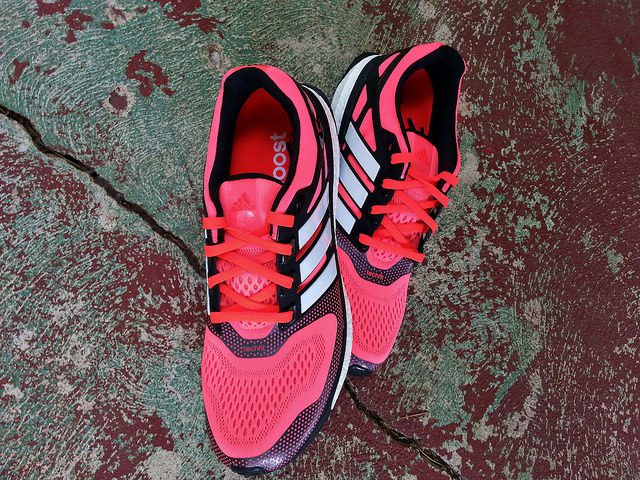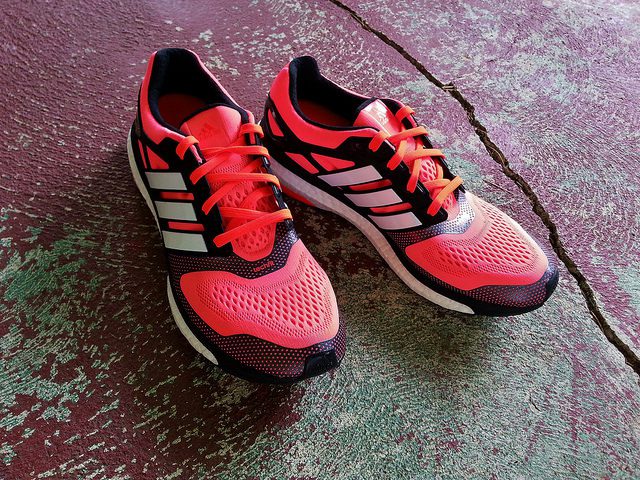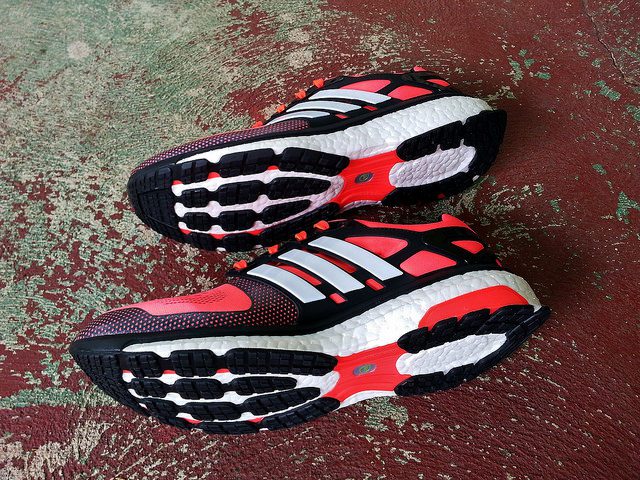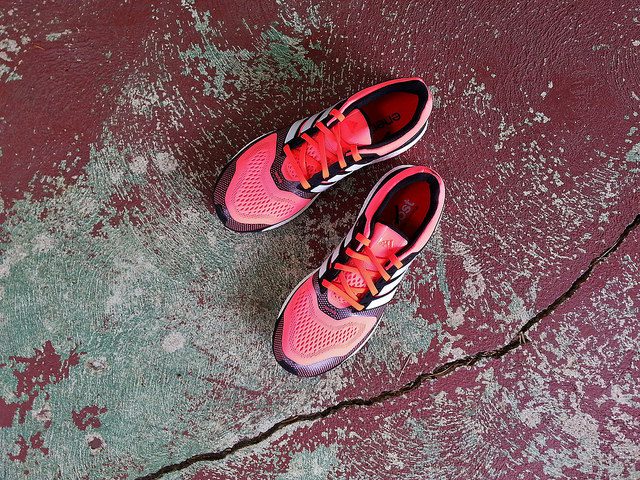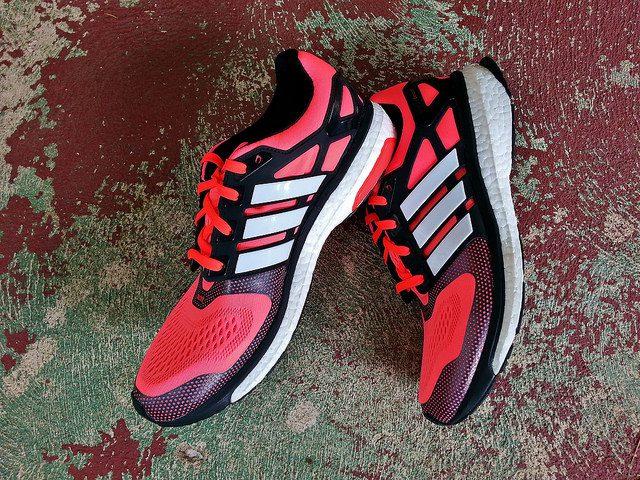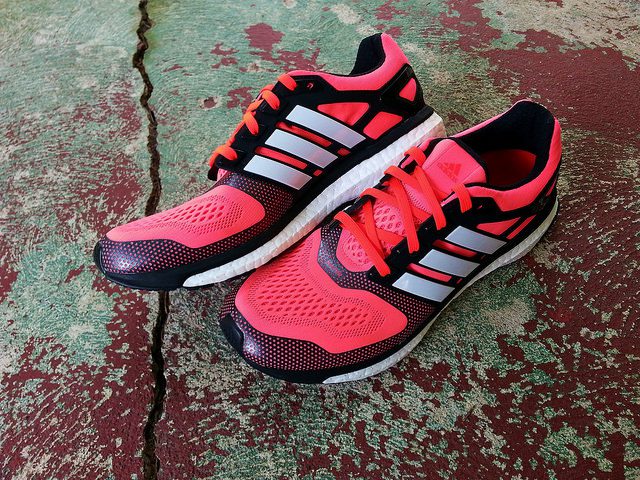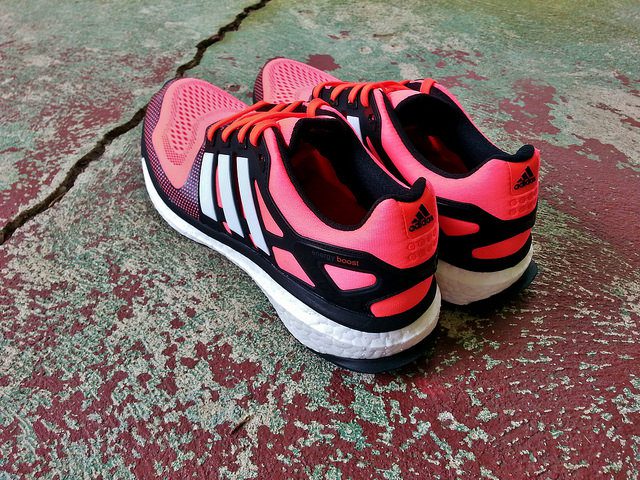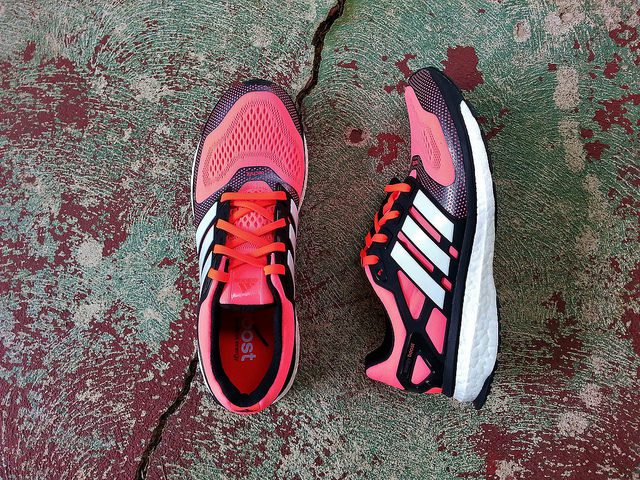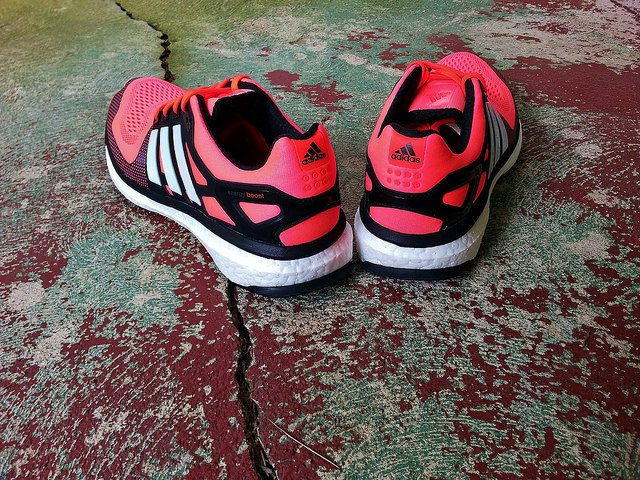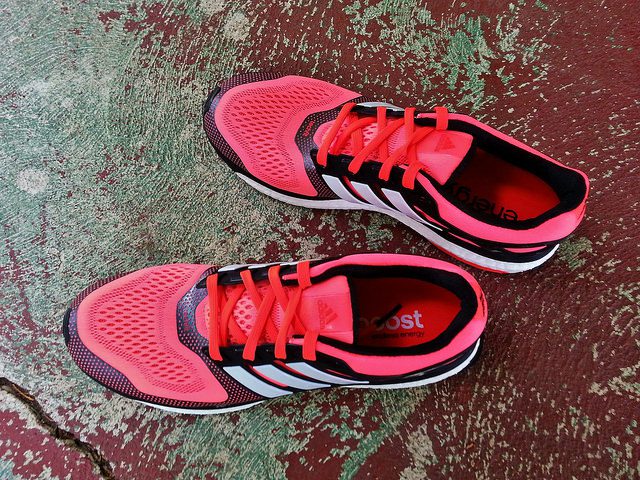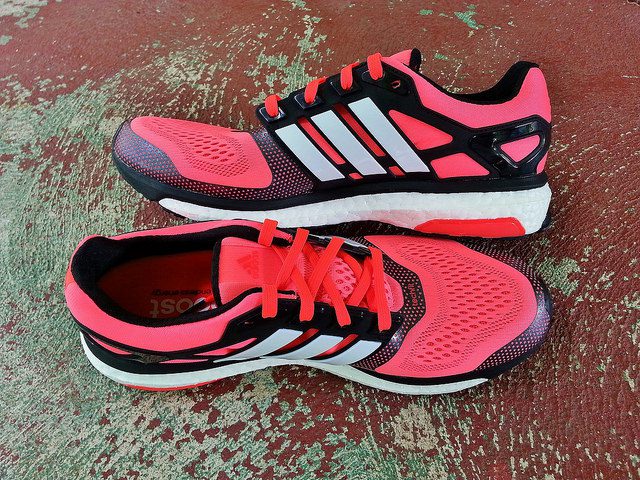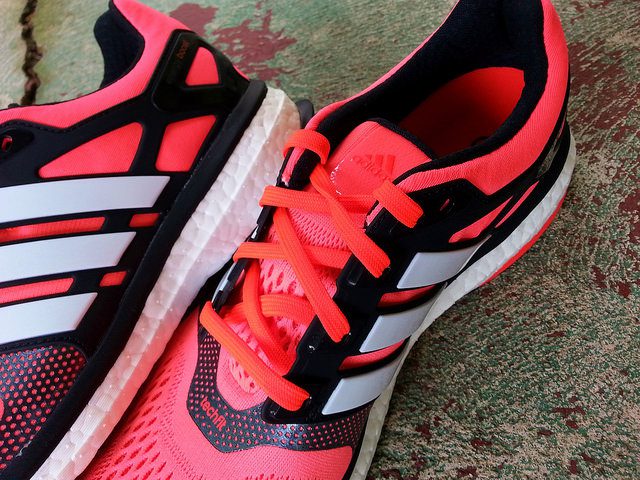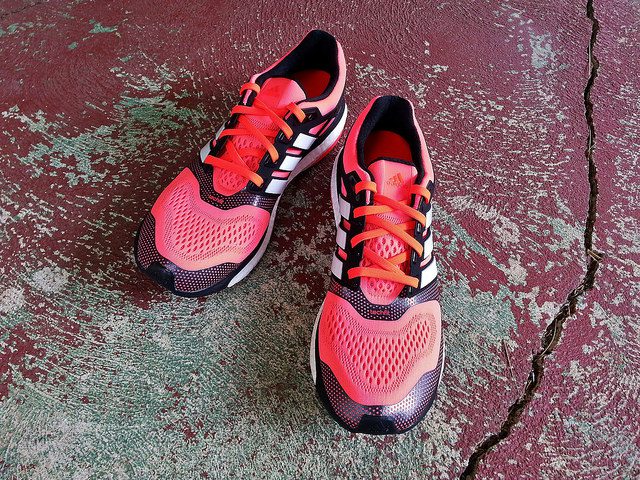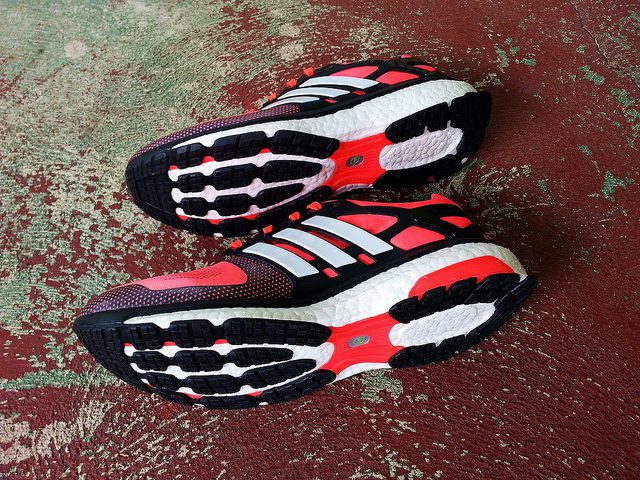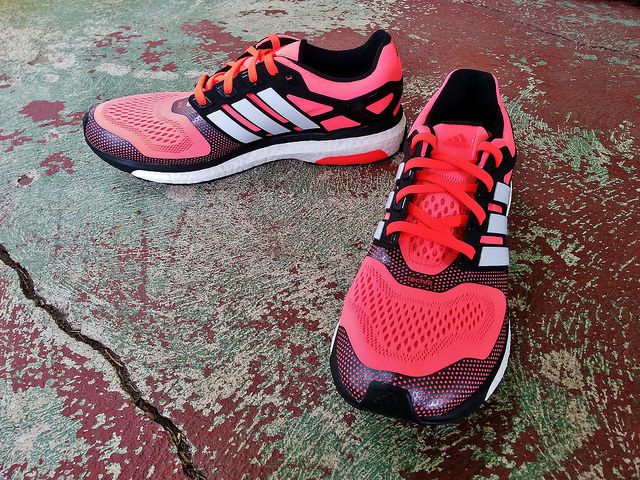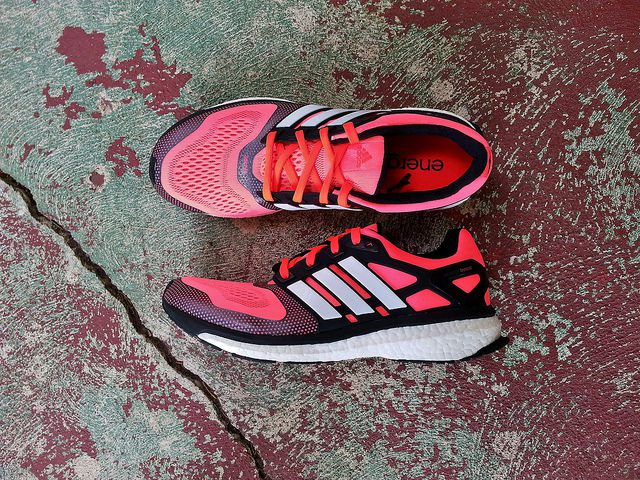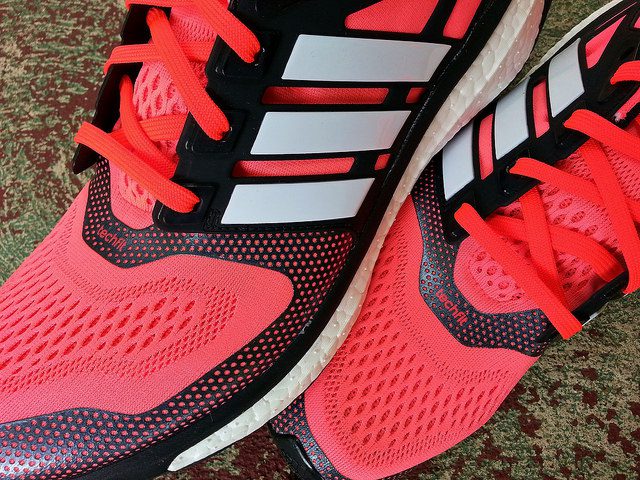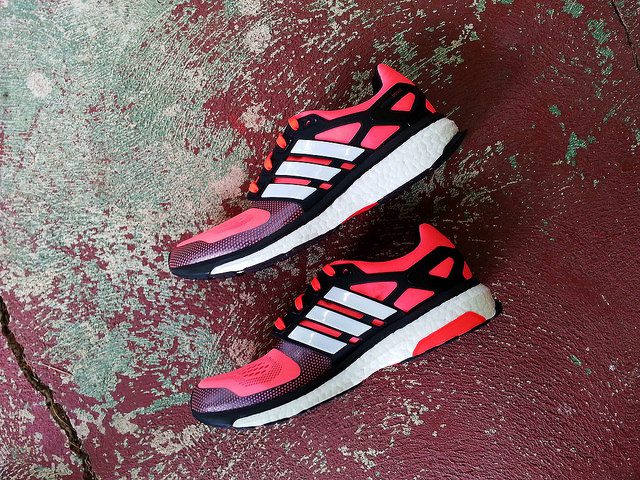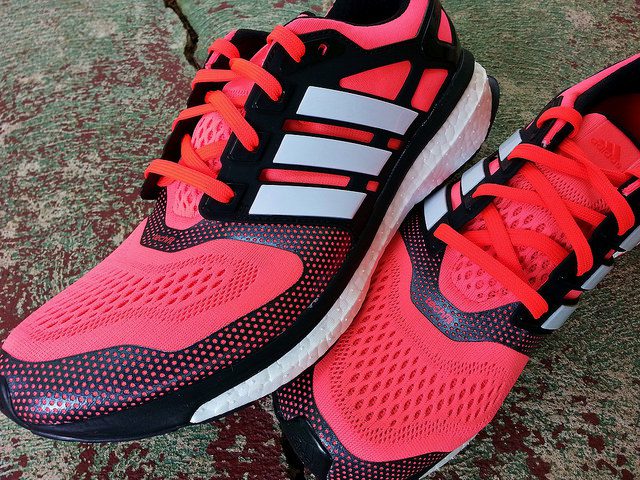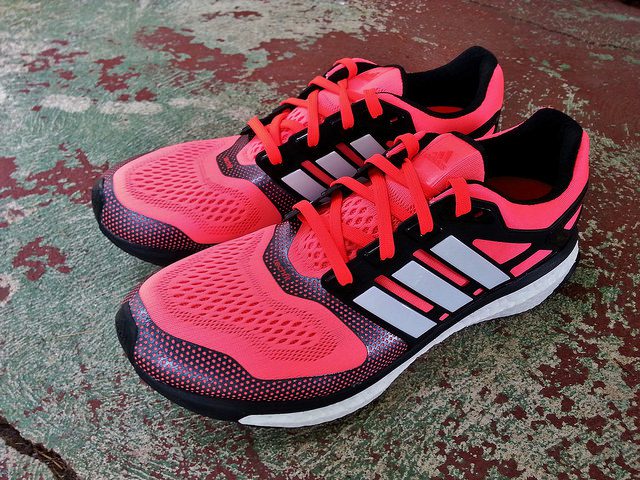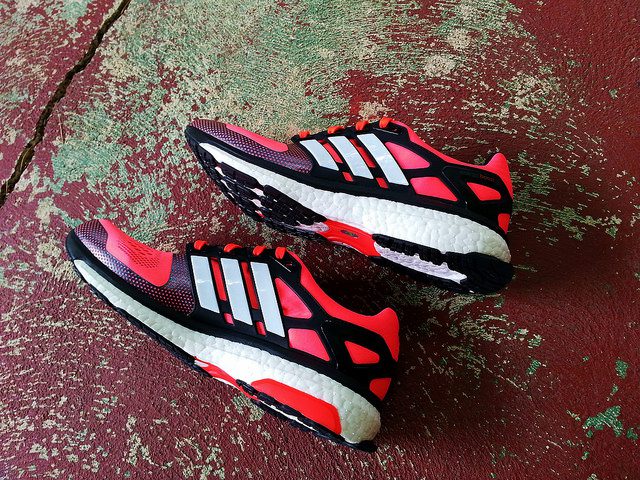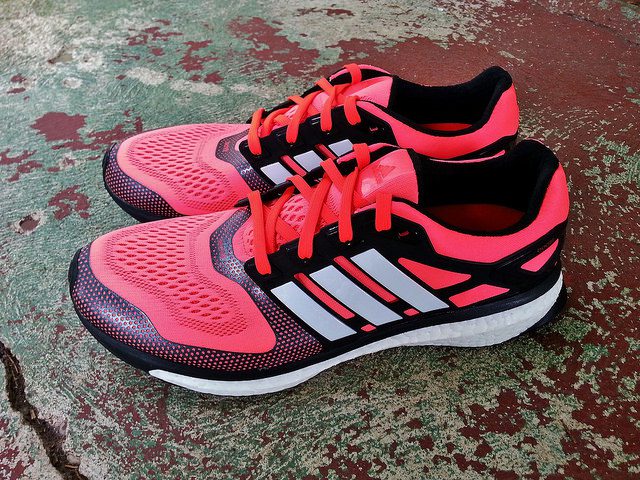 Photography: © Sandy Dover, 2014. All rights reserved.