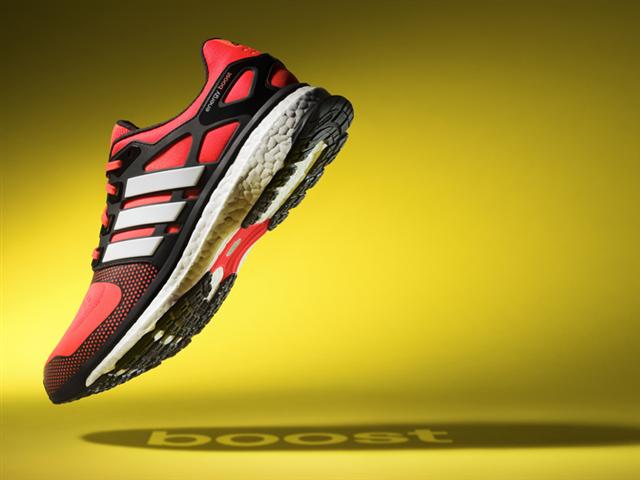 Courtesy of adidas | featuring the adidas Energy Boost ESM
The adidas Energy Boost is getting a revamp with stylish mesh details and breathability for the first time in a spot that shows what it's like when running feels like floating and looks like flying as the more energy you give, the more you get.

The customizable Energy Boost ESM is updated aesthetically and functionally with a new upper made from seamless engineered stretch mesh combined with Techfit layers that hug your feet. The midsole provides superior cushioning and unmatched energy return with Boost technology.

Eight eye-catching colorways are available today for $160 at adidas.com including four for men: Blue Beauty/White/Solar Blue, Black/White/Solar Red, Solar Red/White/Black, and Rich Green/ Black/Solar Green, and four for women: Solar Pink/Light Pink/Tribe Berry, Night Grey/Metallic/White, Solar Pink/Black/Tribe Berry, Frost Mint/Metallic/Vivid Mint, and White/Black/Black.

Customize your own with your name or country flag in ten colors at adidas.com/miadidas.Get your personalized running soundtrack at spotify.com/boostyourrun.
>>>
BMF Training: Being a baller isn't just about what you do on the court – it's about how you prepare to ball when you're away from it. BMF Training is about bringing you the latest in training footwear, apparel, and equipment that can help you raise your game and also give you insight into what the best players are wearing in preparation for their battles on the NBA stage.