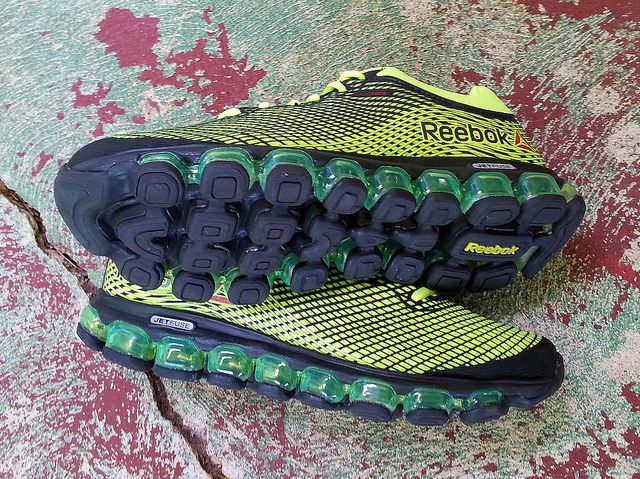 Featuring the Reebok ZJET | words and photography by Sandy Dover
Following up the official BMF Training Debut of the Reebok ZJET, here is an exclusive set showing the ZJET in full detail.
The ZJET looks to be Reebok diving into running with full-scale technologies at play, using a NanoWeb upper to add support with heat-bonded synthetic strands to mesh and the JetFuse sole, a bonding of highly-elastic foam rubber to a perimeter of air-filled sole blocks for premium cushioning — it all plays in the Reebok's favor.
For a heavily cushioned shoe, the ZJET is light and breathable. The fit is very agreeable and maintains a secure fit with appropriate snugness. The lining of the ZJET makes for some stand-off for between foot and shoe, allowing for temperature management and it's virtually seamless.
If you like a highly-cushioned shoe that will make your feet feel like they're on the clouds, the Reebok ZJET doesn't disappoint. It's light and it's cushy and it's like Goldilocks & The Three Bears' anecdote of porridge — it makes for a just-right fit.
>>>
BMF Training: Being a baller isn't just about what you do on the court – it's about how you prepare to ball when you're away from it. BMF Training is about bringing you the latest in training footwear, apparel, and equipment that can help you raise your game and also give you insight into what the best players are wearing in preparation for their battles on the NBA stage.