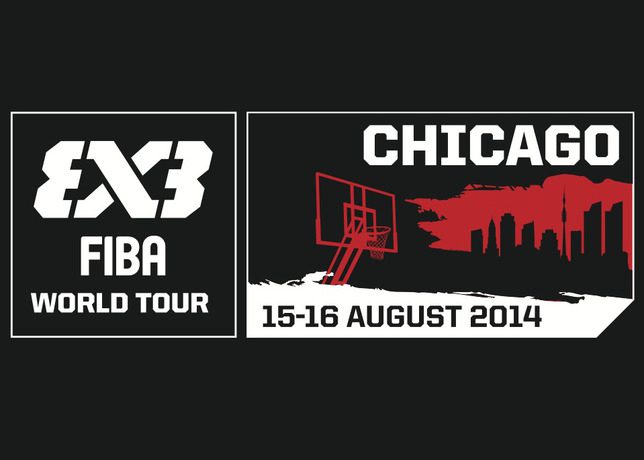 Courtesy of Nike
The Chicago Masters, the third stop of the 2014 FIBA 3×3 World Tour, has been added to the Nike World Basketball Festival on Aug. 15-16.
The third edition of the FIBA 3×3 World Tour kicked off at one of the biggest shopping malls in the world in Manila, Philippines on July 19-20 and will culminate with the Final in Tokyo, Japan on Oct. 11-12.
The 12 best 3×3 teams in North America representing cities from the U.S., Canada, Puerto Rico and Mexico will go toe-to-toe on 63rd Street Beach on the shoreline of Lake Michigan. Arne Duncan, Windy City native and current U.S. Secretary of Education, qualified with his team for the event.
The FIBA 3×3 World Tour is the No. 1 3×3 basketball event in the world and goes beyond basketball with non-stop music and an overall celebration of urban culture, a perfect fit for the World Basketball Festival.
Originally created in 2010 as a celebration of the performance and culture of the game that is loved and respected around the world, World Basketball Festival 2014 will be hosted by Nike and Jordan Brand in conjunction with USA Basketball, and will take Chicago's pride and passion of basketball and bring it to life on Aug. 14-16.
On top of the FIBA 3×3 World Tour, the World Basketball Festival 2014 will feature members of the 2014 USA Basketball Men's National Team as they train for the 2014 FIBA Basketball World Cup. They will participate in youth skills clinics and community events including basketball court refurbishments and school symposiums.
---
About FIBA and 3×3 Basketball
Exciting, urban and innovative, 3×3 basketball is inspired by several forms of streetball played worldwide. Steered by FIBA, games see two teams of three players face off on a basketball half-court.
It was played successfully for the first time in international competition at the 2010 Youth Olympic Games in Singapore and since then has benefitted from the launch of a yearly city-based 3×3 World Tour and national-team world championships.
FIBA has made an official bid for 3×3 to be added to the Summer Olympic Games.
For further information about the FIBA 3×3 World Tour and 3×3 basketball, visit fiba.com/3×3, twitter.com/3x3planet and youtube.com/3x3planet or contact 3×[email protected].