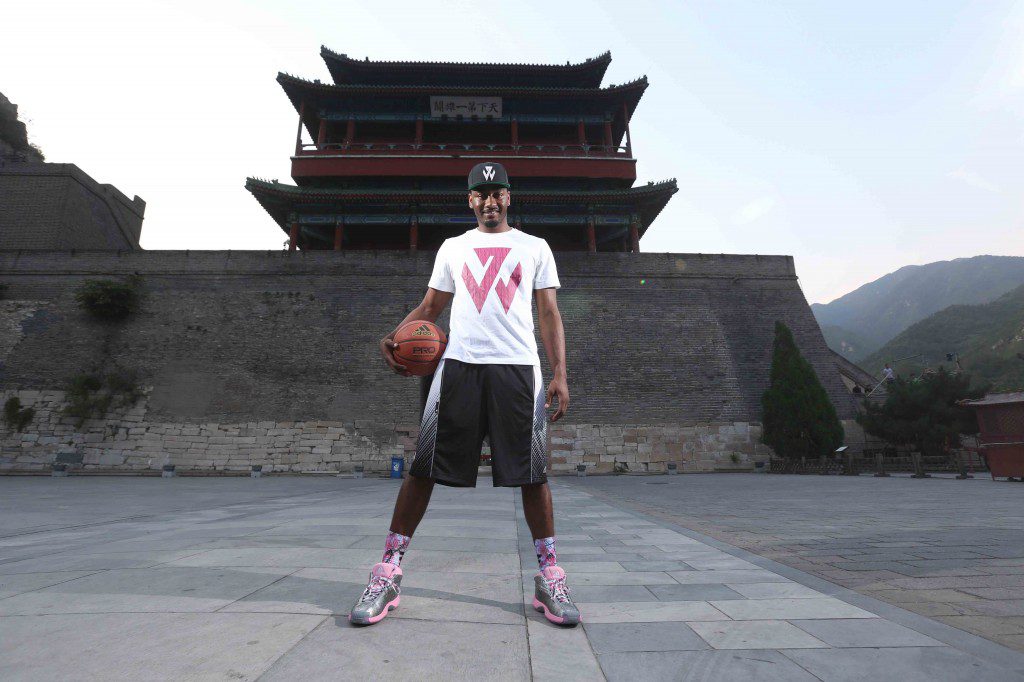 Courtesy of adidas
adidas and Washington Wizards point guard John Wall tip-off the John Wall Take on Summer Tour. The tour runs through August 28 with stops in China, Japan and South Korea. During the tour fans will have a once-in-a-lifetime opportunity to meet and have unique access to John through a multitude of special events including basketball contests, in-store appearances and social media activations.

Check out images from John's first tour stop where he visited Beijing on August 19. John greeted fans and gave them the opportunity to participated in dunk and three-point contests on a court built directly on the Great Wall of China. Winners of the competitions received a signed pair of John's limited edition adidas Florist City Collection Crazy 1 shoes.

Follow John's travels at adidas Basketball Facebook and Instagram and on Twitter at @adidasHoops with #takeonsummer. Images and official captions will be posted each day at news.adidas.com.
>>>