A few days ago, news broke that the Houston Rockets and DeMarcus Cousins have mutually agreed to part ways. The Rockets want to go smaller and younger when star Christian Wood returns from injury, while the aging Cousins is set to sign with a competitive team. Here are some plausible destinations for the four-time NBA All-Star.
Washington Wizards
The Wizards haven't had many issues on offense so far. However, the same can't be said about the defense, as they are second to last behind only the Sacramento Kings in points allowed per game, with 119.5. Ever since Thomas Bryant got hurt the interior defense has suffered greatly, and while DeMarcus is no Rudy Gobert on the defensive end, if they want to continue to compete they'll need to add another big body in the paint sooner than later. Luckily for them, Cousins cleared waivers on Thursday, and will be available to them. If I were Tommy Sheppard, I would look into trying to make a deal with DeMarcus Cousins.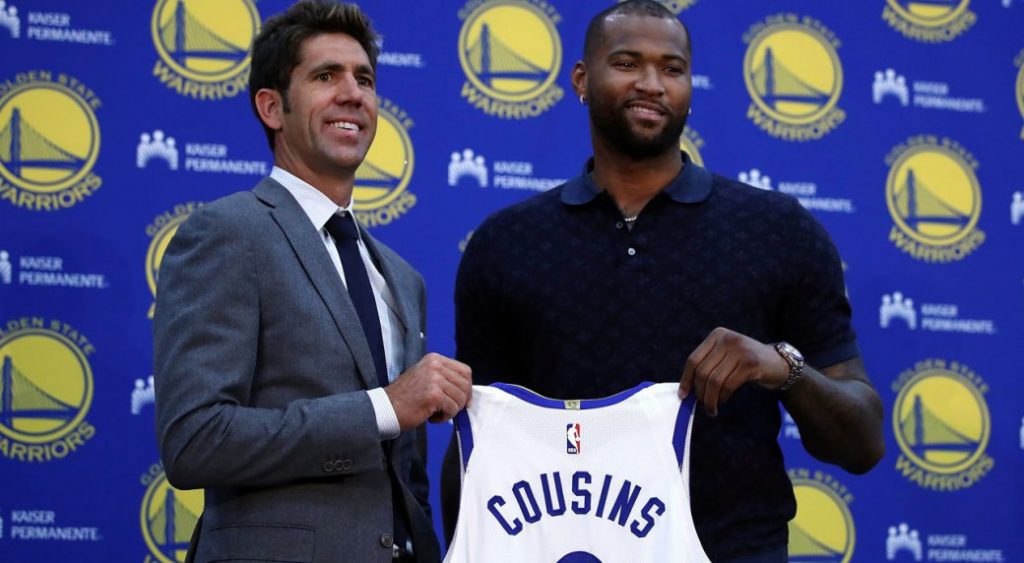 Golden State Warriors
According to some reports, the Warriors are interested in a reunion with Cousins, which make sense; he's familiar with the system. And why shouldn't the Warriors be interested? Boogie Cousins would be a good mentor for James Wiseman, not only with his experience in the league, but also his experience playing in Golden State specifically. However, one issue that was present in Houston was the fact that Cousins was not so fond of playing behind Christian Wood, so why would he want to do the same with a rookie? Although it shouldn't be too big of a problem, it may be something for DeMarcus Cousins to think about, as he may want a guaranteed starting spot on his next team.
Boston Celtics
Boston is the most plausible landing spot for DeMarcus Cousins as the Celtics are severely missing a skilled big man. As of now Daniel Theis and Robert Williams are their best options at center, but they're skill set is limited to being rim-runners with set shots on the offensive end. Tristan Thompson was the Celtics' major offseason acquisition, but he appears to be shell of his former self. While Cousins on the other hand is a three-level  scorer on the offensive end with a vast array of post moves at his disposal. If Boston really wants to be a contender, they're gonna have to fill that hole. Cousins wouldn't really have to worry about playing time, as he should be guaranteed the starting position upon arrival. Boston's season is going downhill, as they're currently sitting ninth in the Eastern Conference at 15-17. But, if Danny Ainge can pull this off, it could really turn things around for the Celtics.