So it begins. Today ends the long, cold time known for its lack of NFL regular season games. The Green Bay Packers and Seattle Seahawks will once again start not only the football season, but also the betting season. A time for great gain and also potentially great loss.
My goal is to help out with the great gain and avoid those pesky, second mortgage-opening losses. All the spreads used in this post are taken from Bovada, and are as of the Wednesday before the first Thursday game of each week.
There will not be descriptions for each game as those can be found in Sonny's picks article. While on the topic, I would like to throw down a challenge to Sonny to see who gets the most picks correct all year; him picking straight-up and myself using spreads. So Sonny, if you happen to see this just know the challenge has been thrown down.
Back to football.
The first week is always tough to bet on because of the parity seen in the league from year to year. The Cleveland Browns could come out and easily cover their 6.5-point spread, or they could lose by 35 and continue to bring sadness to my hometown. The same goes for the Jacksonville Jaguars, who are 11-point underdogs against the Philadelphia Eagles, who will certainly not see such an efficient season from Nick Foles as seen last year.
In surprising news, the Dallas Cowboys odds against the San Francisco 49ers will not change at all after signing Michael Sam to their practice squad. I say this because the press conference announcing his arrival was a bit much. Just ask Michael Scott what he thinks of practice squad press conferences.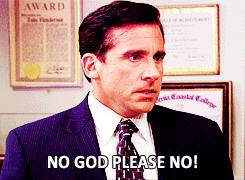 This week may also see the debut of Johnny Football. Mr. Manziel may see time on the field, but focus on Brian Hoyer playing when it comes time to bet on the Browns' matchup with the Pittsburgh Steelers.
While Wes Welker continues to pop molly, my focus will be on the results of my picks. So my life is only significantly less exciting than that of Wes Welker.
Here are those picks I promised in the title of this post. Make sure to check back next week for a recap of how I, and possibly you, did.
PICKS
Green Bay Packers vs. Seattle Seahawks (-6): Packers +6
New Orleans Saints (-3) vs. Atlanta Falcons: Saints -3
Minnesota Vikings vs. St. Louis Rams (-3.5): Vikings +3
Cleveland Browns vs. Pittsburgh Steelers (-6.5): Browns +6.5
Jacksonville Jaguars vs. Philadelphia Eagles (-11): Jaguars +11
Oakland Raiders vs. New York Jets (-5.5): Jets -5.5
Cincinnati Bengals vs. Baltimore Ravens (-1.5): Ravens -1.5
Buffalo Bills vs. Chicago Bears (-7): Bears -7
Washington Redskins vs. Houston Texans (-3): Redskins +3
Tennessee Titans vs. Kansas City Chiefs (-4): Chiefs -4
New England Patriots (-5.5) vs. Miami Dolphins: Patriots -5.5
Carolina Panthers vs. Tampa Bay Buccaneers (-2): Panthers +2
San Francisco 49ers (-5) vs. Dallas Cowboys: 49ers -5
Indianapolis Colts vs. Denver Broncos (-7.5): Colts +7.5
New York Giants vs. Detroit Lions (-6): Lions -6
San Diego Chargers vs. Arizona Cardinals (-3): Chargers +3