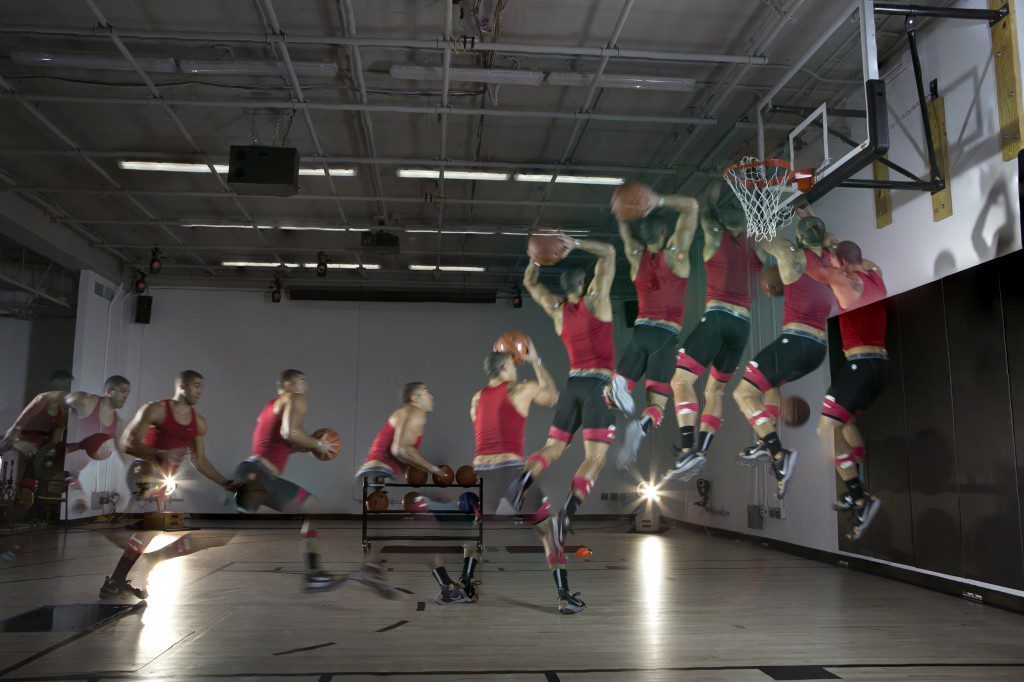 Courtesy of Nike
In sports, agility refers to an athlete's ability to move quickly and easily, whether in reaction to an opponent or as a pre-planned maneuver. It is a complex and critical skill that requires physical strength and mental quickness. It also is an area of study that presents ample opportunity to researchers to better evaluate how training and footwear effect athlete agility.

Agility can be improved through training, but because of many factors involved in agility and the wide variety of training regimes, there is room to improve sport-specific agility training programs. In addition to improving agility through training, it has been shown that footwear can have a significant impact on agility performance.

For example, footwear that puts the body in a biomechanically efficient alignment for applying force to the ground will enhance the ability to change direction. Traction is another key element: footwear with appropriate grip allows athletes to apply lateral force without slipping. Increasing the vertical offset between the heel and toe requires more research and testing but may positively affect agility.

One of the more promising findings in the relationship between footwear and agility is using banked shoes to improve cutting performance. By incorporating wedges into footwear, ankle moment and maximum curved sprinting speed can be increased. Wedged footwear significantly decreases the ankle inversion angle, moving the ankle into a more neutral alignment. This allows for greater propulsion while running. There is significant opportunity to improve agility performance by innovating banked footwear as current technology is limited to using fixed angle shoes, which only facilitate cutting in one direction.

The above is a summary of the latest Sport Research Review (SRR); download the full edition. The SRR began in 1988 and is a regular publication of the Nike Explore Team Sport Research Lab. Aimed at sports medicine and health care professionals throughout the world, the SRR typically focuses on reviews of scientific and medical literature; research topics related to performance; sports injury; the requirements of specific sports and fitness activities; and special groups of athletes.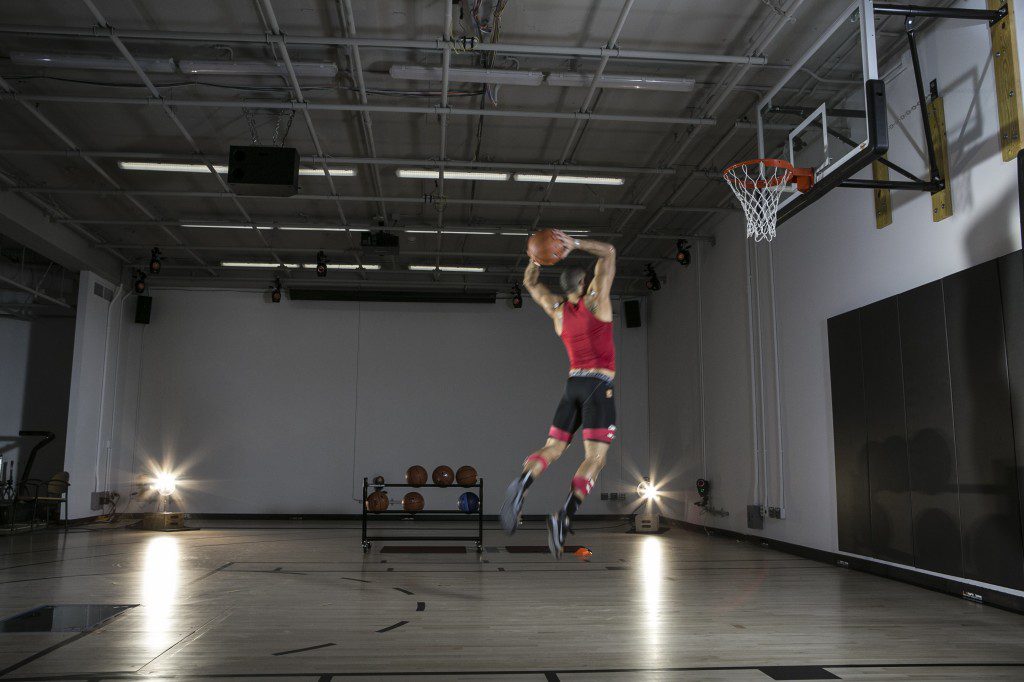 >>>
BMF Hoops: Bringing you the best and latest in basketball footwear, sportswear, and equipment in amateur, NBA, and world pro hoops – only at Baller Mind Frame.