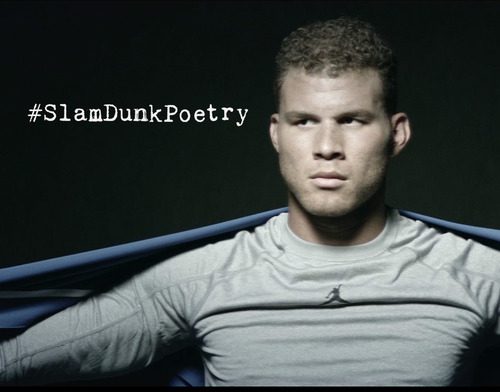 Hey Los Angeles Clippers fans — don't hold your breath about anticipating a new, bright and sunshiny season. Blake Griffin's stepping out on the poetry circuit.
I know. Devastating news, right?
See the release below and judge for yourselves how long you think he'll take before making his way back to the court.
Just when you thought you'd seen everything, LA Clippers' forward Blake Griffin does slam poetry.

In three comical online videos, VIZIO brings its tagline "Beautifully Simple" to life by showcasing the beauty Blake Griffin sees in everyday objects near and dear to his heart. Fans see a new side of Blake as he waxes poetic on his mouthguard, bobblehead and tearaway pants.

[youtube]http://youtu.be/gyNCQEfqRiA[/youtube]

[youtube]http://youtu.be/HlAnLuh39oo[/youtube]

[youtube]http://youtu.be/WJXP2VISE48[/youtube]
More "Blake Gif-fins" shananigans are available at blakegiffins.tumblr.com.
>>>