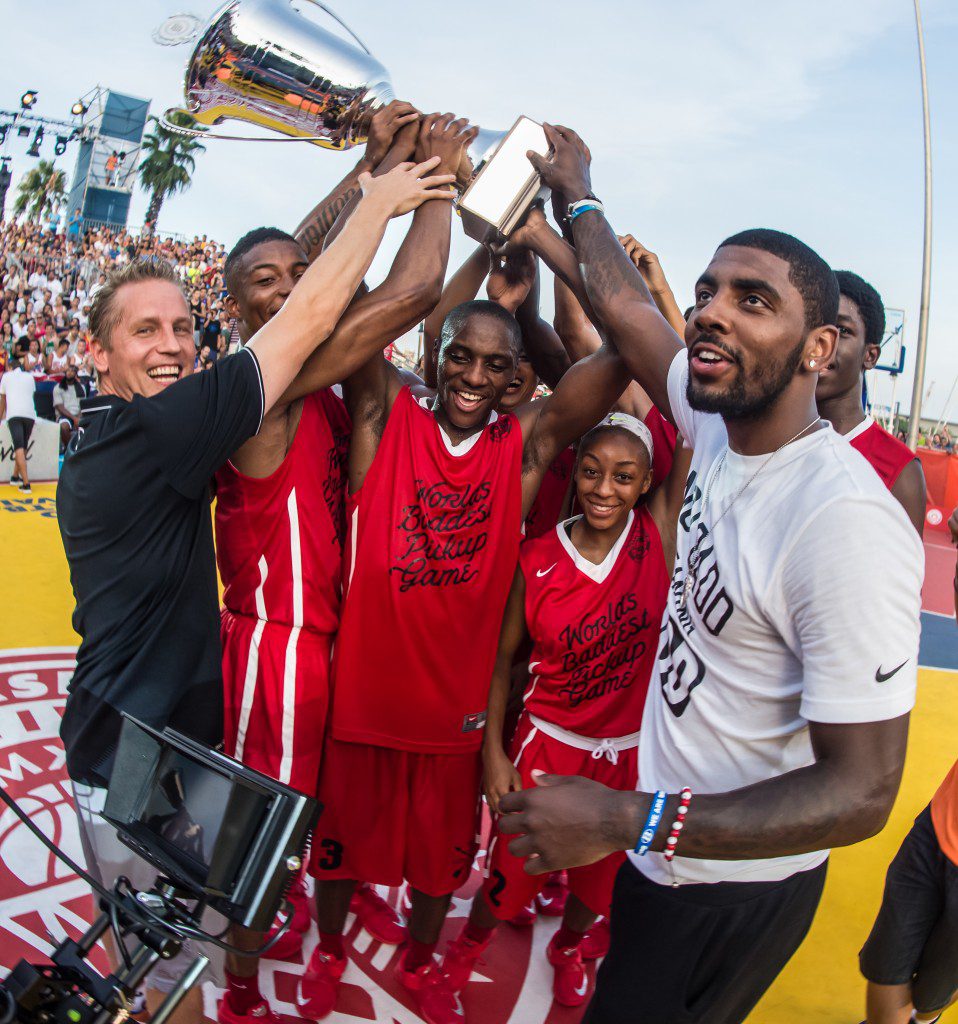 Courtesy of Nike
The Nike World Basketball Festival (WBF) 2014 concluded on Sunday with the World's Baddest Pick Up Game final in Barcelona. The team captained by All-Star point guard Kyrie Irving defeated Anthony Davis's team, 46-45.

Over 4,000 fans packed the Old Port area of Barcelona's Port Vell to witness the culmination of Nike's WBF 2014, celebrating the performance and culture of basketball in Europe.

Early this summer Nike joined forces with Kevin Durant, Irving and Davis, among other Nike Basketball notables, in search of  the "Baddest" players of summer basketball. More than 10,000 athletes throughout the world submitted their "Baddest" basketball moves, and 16 finalists earned the chance to travel to Barcelona for the World's Baddest Pickup Game this weekend.

Originally created in 2010 and hosted in New York City as a celebration of the performance and culture of the game that is loved and respected around the world, the Nike World Basketball Festival 2014 hosted thousands of young basketball players and fans from Spain and across Europe in one of the world's most celebrated basketball cities.
>>>
BMF Hoops: Bringing you the best and latest in basketball footwear, sportswear, and equipment in amateur, NBA, and world pro hoops – only at Baller Mind Frame.