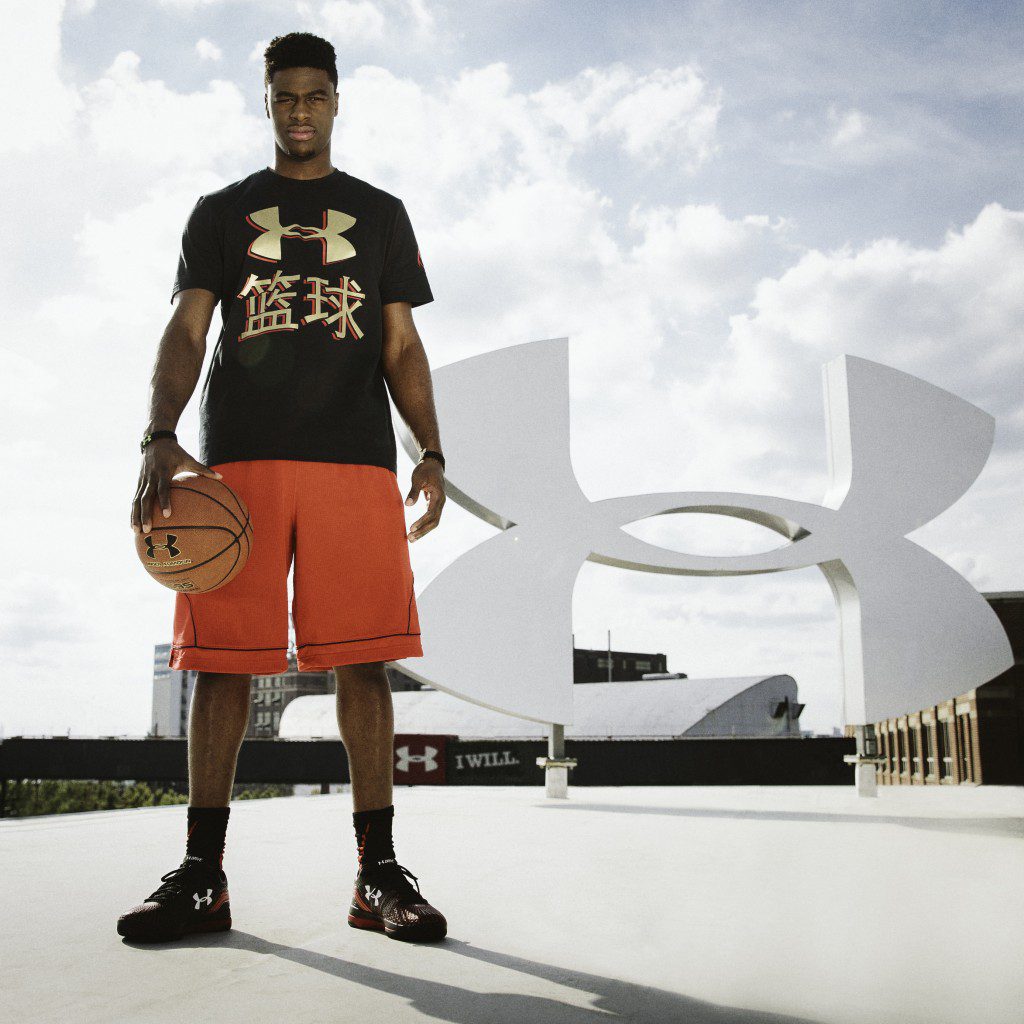 Brandon Jennings, one of the top point guards in today's NBA with the Detroit Pistons, was once one of the top young players in the world. A commit to USC, then Arizona, Jennings decided to trail-blaze a new path and enter professional basketball as a teen in Europe in 2008. Though he had experienced his ups and downs, he became a top-10 selection in the 2009 NBA Draft and a budding star with the Milwaukee Bucks, and the story was told, in part, by Under Armour.
Now a similar story is happening with a similarly dominant player, a point guard and transplant from The Democratic Republic of Congo (and now Texan), Emmanuel Mudiay.
See below to learn about Mudiay's new journey to Asia, courtesy of Under Armour.
After his visit to the brand's global headquarters in Baltimore, Under Armour Basketball announced the addition of Emmanuel Mudiay to their roster of elite, young basketball players. Mudiay is set to travel to China this month to begin preparing for his debut professional season in the Chinese Basketball Association. Many draft experts project Mudiay to be a top five NBA Draft pick in 2015 because of his combination of size, speed and natural feel for the game.

"With Emmanuel joining our roster, Under Armour Basketball has added one of the game's best young players to our team," said Matt Mirchin, EVP, Global Marketing, Under Armour. "For such a young player, Emmanuel has a complete game, is a leader and plays with a toughness that stands out the moment you see him step on the court. When you combine that with his commitment to training and his positive attitude, he has the potential to be a special player for a long time. We're proud to now be a part of his journey."

Born in Congo, Mudiay began playing basketball in middle school in the Dallas, TX area. He soon earned national attention for his standout performances during the high school and summer basketball seasons. Recognized as a court leader and for his strong will to win, Mudiay won a state title in high school and was twice selected to play in the Under Armour® Basketball Elite 24. He will play this season for the Guandong Southern Tigers of the Chinese Basketball Association.

"Joining the Under Armour team is an important step in the pursuit of my ultimate dream to compete at the game's highest level," said Mudiay. "Knowing their dedication to making athletes better and how well their footwear performs made them the perfect partner."
>>>