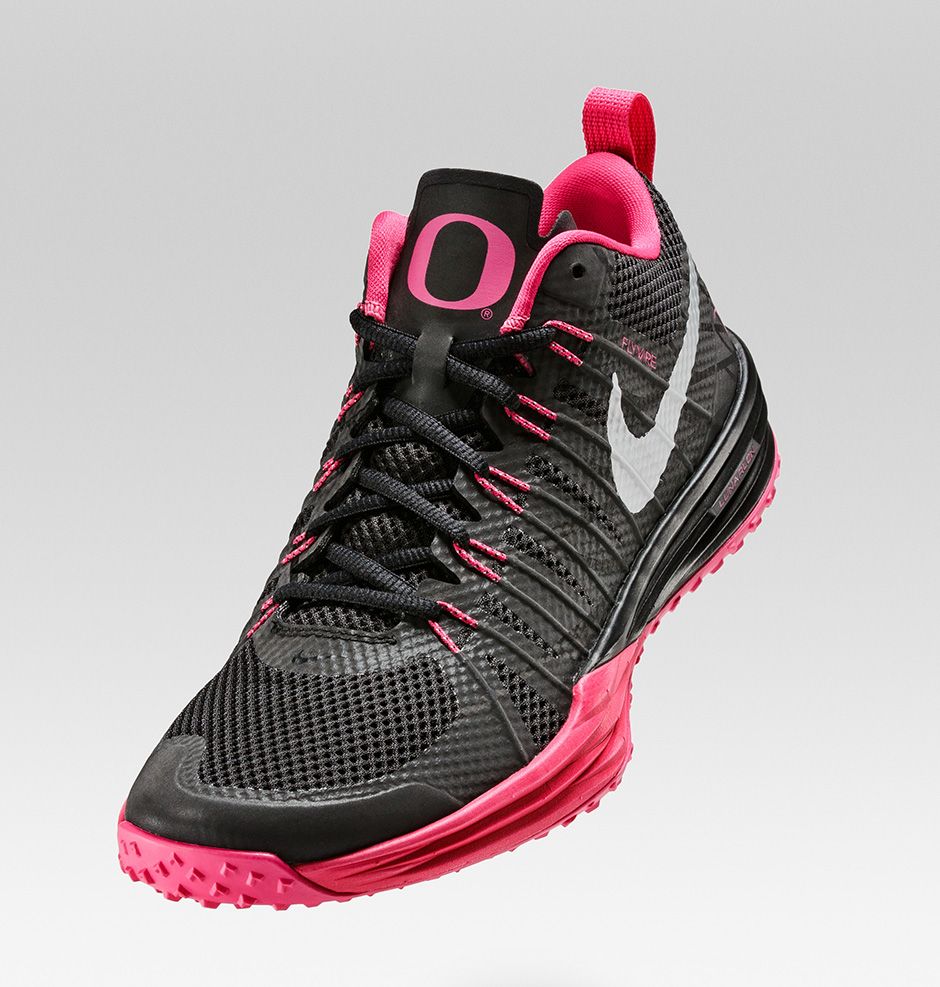 Courtesy of Nike
On October 2, the University of Oregon will continue a tradition of supporting the fight against the opponent that touches everyone: cancer. The Ducks will take the field wearing uniforms that honor cancer survivors and help raise awareness for the fight against women's cancers.

"Cancer has affected so many lives and we are honored to again partner with Nike and the Kay Yow Cancer Fund to create awareness in the united fight against all cancers," said Mark Helfrich, University of Oregon Football Head Coach.

Nike and the University of Oregon have partnered for several years during the month of October in honor of Breast Cancer Awareness Month. This year, the Ducks will wear an all-black Nike Pro Combat uniform system with pink accents, along with pink Nike Vapor Carbon Elite cleats, pink Nike Vapor Carbon Elite socks and pink Vapor Jet gloves. The pops of pink also provide an unmistakable highlight against the black baselayer and "Titanium Black Eclipse" helmet. The special edition uniforms are designed to raise awareness and stand in solidarity with the Kay Yow Cancer Fund, exemplifying the spirit of teamwork and generosity that enable the organization to battle against women's cancers.

"The partnership between the Kay Yow Cancer Fund, Nike and the University of Oregon is very special. When good people come together for a great cause, something extraordinary happens," said Susan Donohoe, Kay Yow Cancer Fund Executive Director. "Through this collaboration, we are able to raise awareness and funds in support of the Kay Yow Cancer Fund mission to end women's cancers."

The Kay Yow Cancer Fund will also make a $100,000 research grant to Oregon Health & Science University Knight Cancer Institute in support of young women's breast cancer research project.

The newest edition of the innovative Nike Lunar TR1 features a sleek black upper with a Metallic Silver Swoosh along with Vivid Pink highlights on the Flywire, lining and outsole.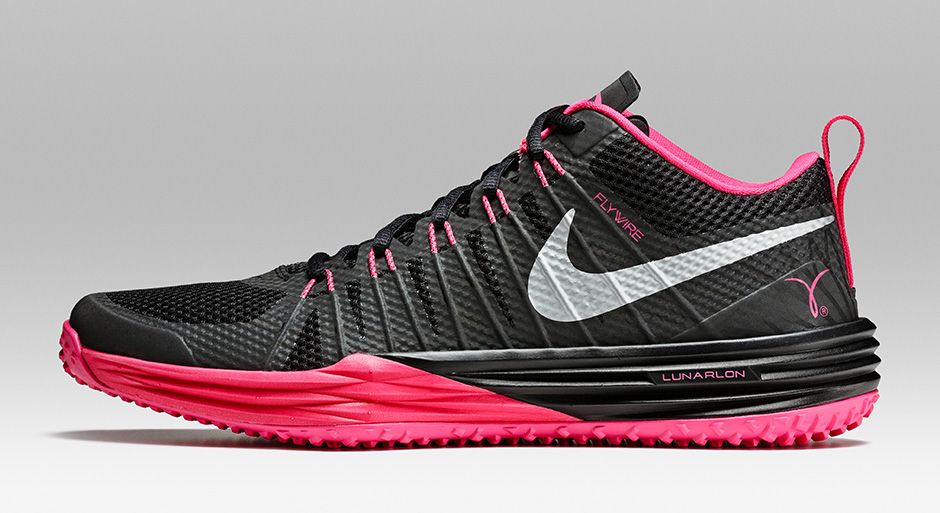 ABOUT THE KAY YOW CANCER FUND
The Kay Yow Cancer Fund was officially founded on Dec. 3, 2007, from the vision of the organization's namesake Kay Yow, former North Carolina State University head women's basketball coach. Coach Yow was first diagnosed with breast cancer in 1987 before succumbing to the disease on Jan. 24, 2009. The Kay Yow Cancer Fund is a 501©(3) charitable organization committed to being a part of finding an answer in the fight against women's cancers through raising money for scientific research, assisting the underserved and unifying people for a common cause. To date, the Kay Yow Cancer Fund has supported $3.93 million in women's cancer research and related programs focused on women's cancers. For more information on the Kay Yow Cancer Fund or to make a donation, please visit KayYow.com.
>>>
BMF Training: Being a baller isn't just about what you've done in the box score – it's about how you prepare to ball when you're away from it. BMF Training is about bringing you the latest in training footwear, apparel, and equipment that can help you raise your game and also give you insight into what the best athletes are wearing in preparation for their battles on the big stage.