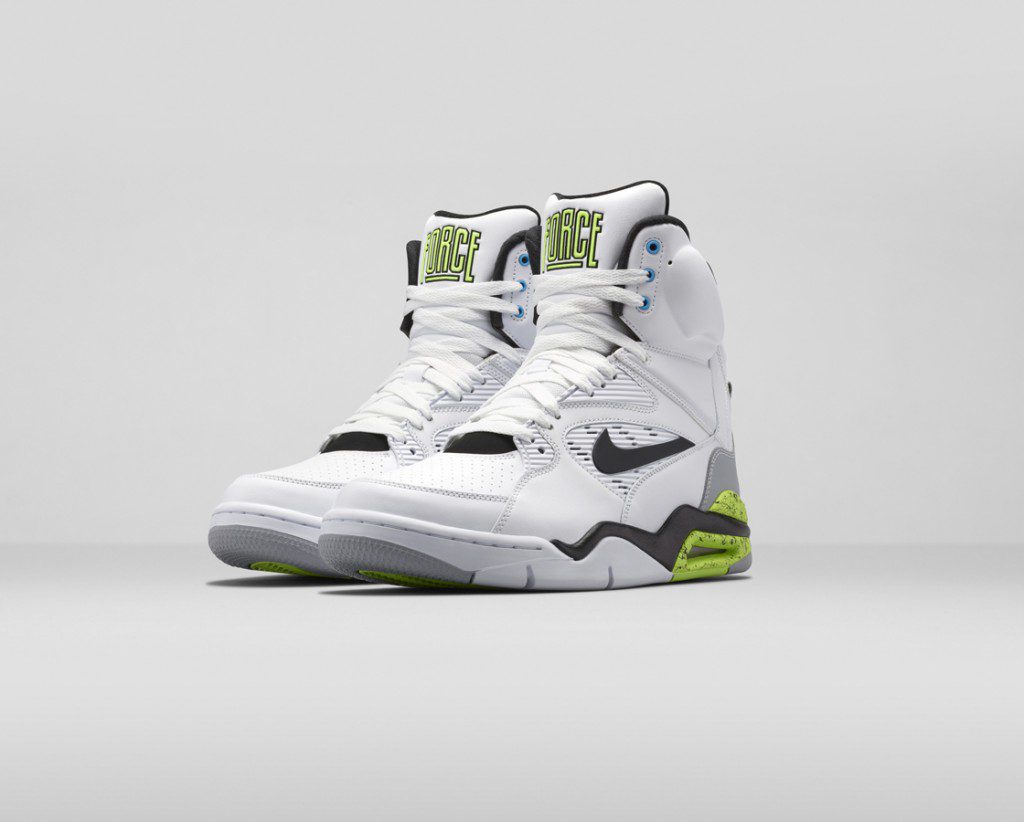 This season, Nike Sportswear reintroduces an iconic moment in heightened innovation — the Air Command Force. Originally released in 1991, this towering hoops design became a cult classic through its unique fit and shock-absorbing innovations — and a larger-than-life aesthetic that epitomizes an era.

Part of the same lineage that started with the Air Force 1 and spread through the Air Force II, Air Force III, Air Force STS and Air Force V, this model represented state-of-the-art big-man footwear worn by one of the best centers of all time. With the Admiral in the pilot seat, the Nike Air Command Force towered over the competition.

As one of very few models that used the inflatable Air-Fit technology, which could be adjusted for custom comfort using an anatomically correct inflatable bladder in the ankle, the Nike Air Command Force boasted three Nike Air units. Along with Air-Fit, this model featured Nike Air in the forefoot with its visible counterpart in the heel.

With its fluorescent, splattered accents at the heel and new Force logo gracing the tongue, this monstrous model was destined for Hollywood and could be seen dominating the asphalt on the big screen in the early 1990s.

After 22 years of hibernation, the Nike Air Command Force springs from the cave of time in all its orignal glory. The 2014 version includes all the elements that made the original a force to be reckoned with, including the return of the Air-Fit application and the heel valve cylinder to release pressure.
>>>
BMF Hoops: Bringing you the best and latest in basketball footwear, sportswear, and equipment in amateur, NBA, and world pro hoops – only at Baller Mind Frame.