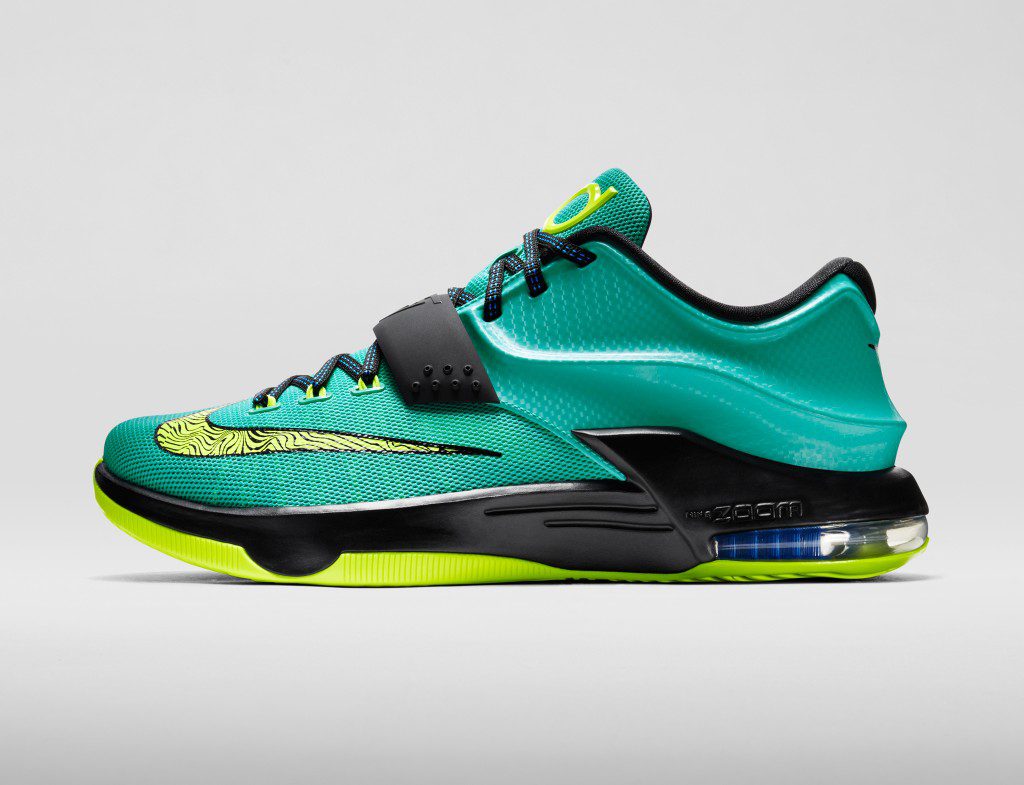 It's rare to find an athlete at the top of his or her sport that possesses both genuine humility and a ferocious appetite to consistently outwork the competition.  Kevin Durant is just such an athlete and his rise to the top of the game parallels the rare weather phenomenon known as sprite lightning, which served as inspiration for the Nike KD7 Uprising colorway.

"I started from the bottom with humble beginnings and I'm focused on rising to the top," said Durant.

Launched with a performance objective to help Durant stay lightning quick, the creative theme around Durant's seventh shoe focuses on lightning and atmospheric events. Sprite lightning, a mystery to many meteorologists, rises upwards from the top of thunderclouds into the atmosphere. Like Durant's own career trajectory, sprite lightning is rare and spectacular.

Born and raised in Seat Pleasant, Md., Durant learned how to prove the naysayers wrong through his own hard work and dedication.  Inspired by his late Coach Chucky Craig and his focus on work ethic, Durant has risen to the game's MVP — with his sights set on more.

"Growing up in Maryland taught me how to survive and work hard, how to just go out there and believe in yourself," said Durant. "So many people told me I couldn't do it, but when you fall down, you have to get back up and learn."

The KD7 Uprising shoe also is a nod to Durant's fascination with meteorology that began when he was a kid.  The shoe features atmospheric graphics on the Swoosh and outsole.
>>>
BMF Hoops: Bringing you the best and latest in basketball footwear, sportswear, and equipment in amateur, NBA, and world pro hoops – only at Baller Mind Frame.