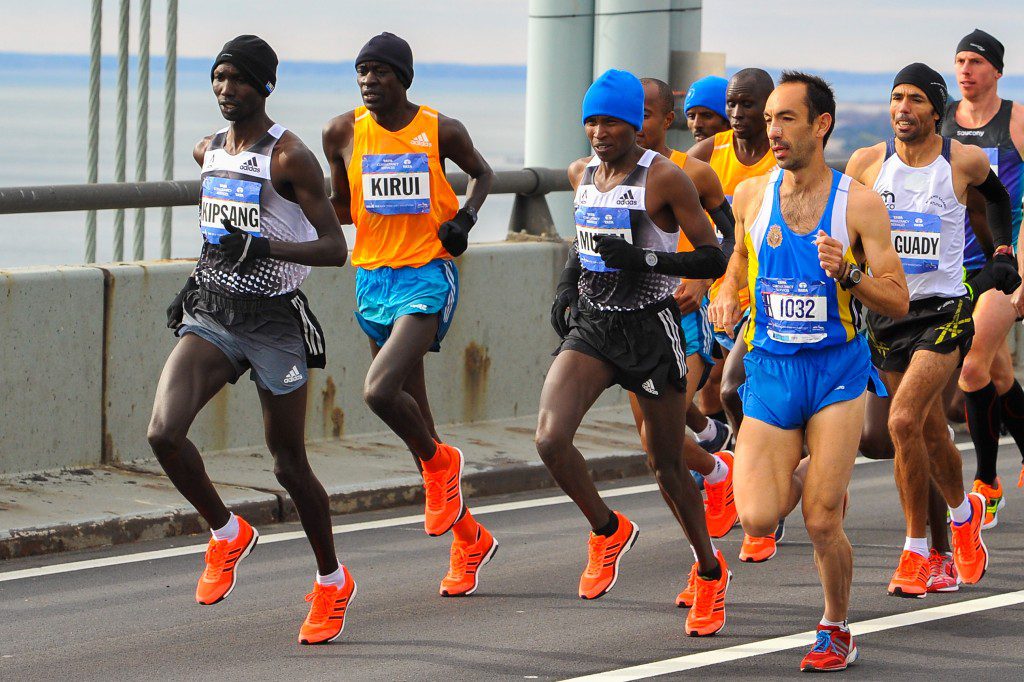 Courtesy of adidas
Wilson Kipsang and Mary Keitany won the 44th New York City Marathon wearing the adizero Adios Boost 2 with a time of 2:10:59 for Kipsang and 2:25:07 for Keitany. Their wins mark the 21st and 22nd major race victories for runners wearing the adidas adizero Adios Boost including the marathon world record set in Berlin earlier this year.

Kipsang made a memorable NYC marathon debut with the victory, which follows his London marathon win earlier this year and his eighth overall. For Keitany, this marks her third marathon victory and first in New York following a third place finish in 2011. As she triumphantly crossed the finish line, Keitany showed her A Game as part of adidas' #mystepmatters social media fund raising support for AKTIV Against Cancer.

The adidas adizero Adios Boost 2 is available for $140 at www.adidas.com. Join the conversation on Twitter at #boost and @adidasrunning + @adidasUS and check out facebook.com/adidasrunning.
>>>
BMF Running: Bringing you the best and latest in footwear, sportswear, and equipment in running and trail – only at Baller Mind Frame.