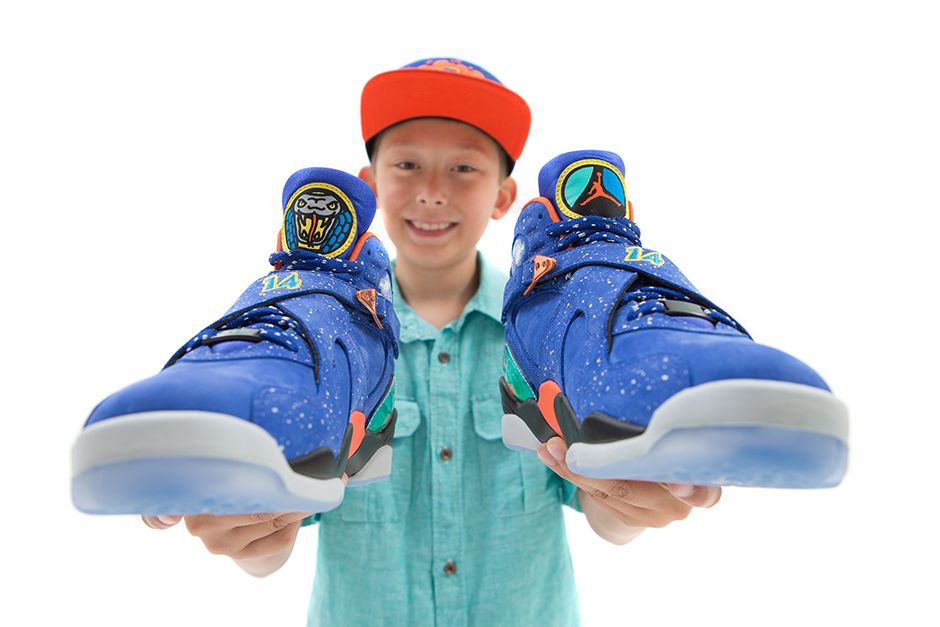 Caden Lampert was diagnosed with Guillain-Barré syndrome, a life-threatening autoimmune disease where the body's immune system begins to attack the body itself. He's a magician. A musician. A maker. A dirt bike racer. And an excellent shot with a rubber band.

Caden's canvas is the Air Jordan 8 Retro, and is full of personal details including words to live by all over the shoe: "Hang Loose", "Rock On" and "Brave". Caden has a burning passion for the sport of basketball, his jersey #14 can be seen on the top of the straps while his brothers' names, Blake and Ryland, are written underneath the straps.
---
BMF Style: The Baller Mind Frame is more than the ball – it's the lifestyle that surrounds the ball. BMF Style brings you the best styles in sportswear, fashion apparel, and accessories for when you're away from the venue of play, whether you're checking for new gear or for your favorite athletes' pieces outside of the locker room.