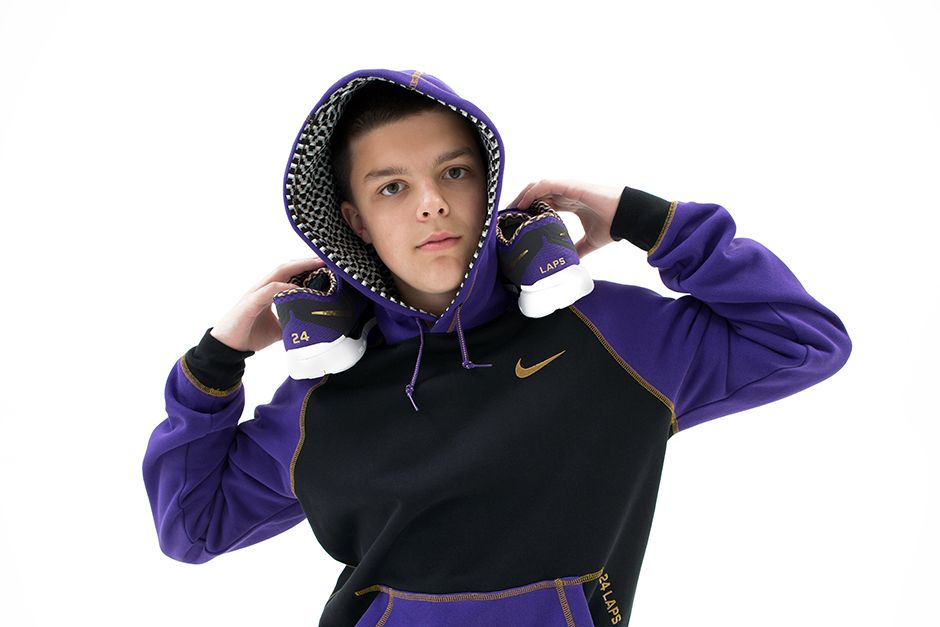 Tim Haarmann had just spent a week in Washington, D.C. with his eighth grade class. Then he flew back across the country to a baseball tournament where he played five straight games. He was exhausted, but that was to be expected. That seemed normal. What wasn't expected or normal was a massive bruise that lasted ten weeks after he was hit by a pitch. And instead of rebounding with rest, Tim was becoming increasingly fatigued and weak. These days he runs; he doesn't walk. Discovering new trails, he flies.

Tim's canvas is the Nike Free 5.0, revolving around the number 24. Every day Tim walked 24 laps around his unit at Doernbecher Hospital, which equaled a mile. He walked 53 miles around his unit in his months at Doernbecher – one 24-lap mile at a time. A custom checkered fabric inspired by the flag at the finish line of a race lines the inside of the shoe, and Tim pays tribute to the memory of two of his friends big Boy and Audrey who also battled cancer at Doernbecher.
---
BMF Style: The Baller Mind Frame is more than the ball – it's the lifestyle that surrounds the ball. BMF Style brings you the best styles in sportswear, fashion apparel, and accessories for when you're away from the venue of play, whether you're checking for new gear or for your favorite athletes' pieces outside of the locker room.