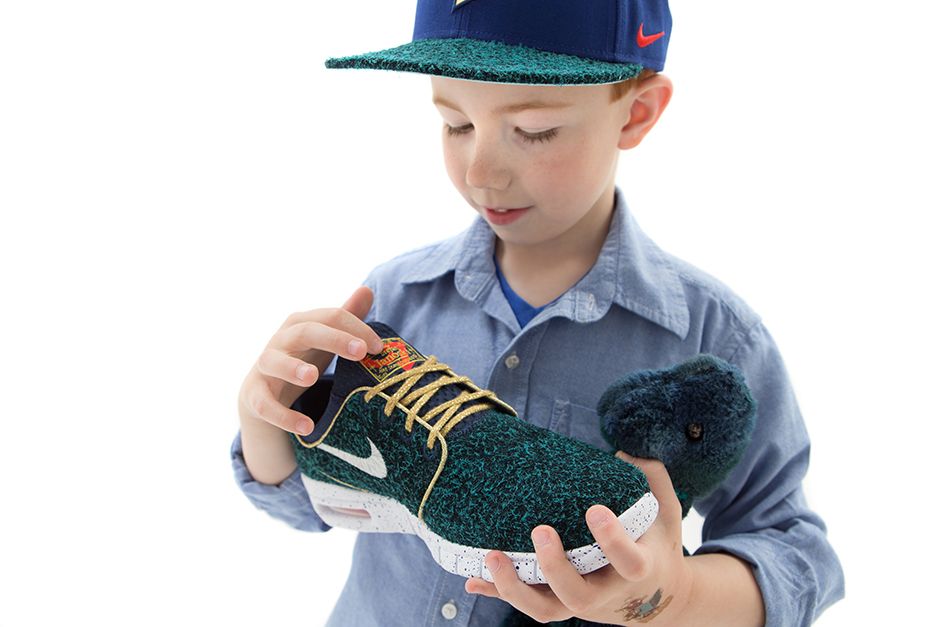 When Chase had his 4-year-old well check in November 2010 everything was fine. But by Christmas he was teetering over and bumping into things, as if he had vertigo. In January he complained his head hurt. The pediatrician sent them to Doernbecher to "rule out anything major." Mom intuitively packed an overnight bag, afraid of what they would learn. He thinks and moves fast…he builds things and draws maps…he is figuring life out from every angle.

Chase's canvas is the Stefan Janoski Max, with the color scheme and texture inspired by Dino – Chase's constant companion during treatment. The choice of fabric was inspired by Dino's fuzzy fur, and "C7" stands for Chase at 7, his age when he designed this collection. The hood lining the AW77 is a rendering of Chase's last brain scan showing that his tumor is clear.
---
BMF Style: The Baller Mind Frame is more than the ball – it's the lifestyle that surrounds the ball. BMF Style brings you the best styles in sportswear, fashion apparel, and accessories for when you're away from the venue of play, whether you're checking for new gear or for your favorite athletes' pieces outside of the locker room.