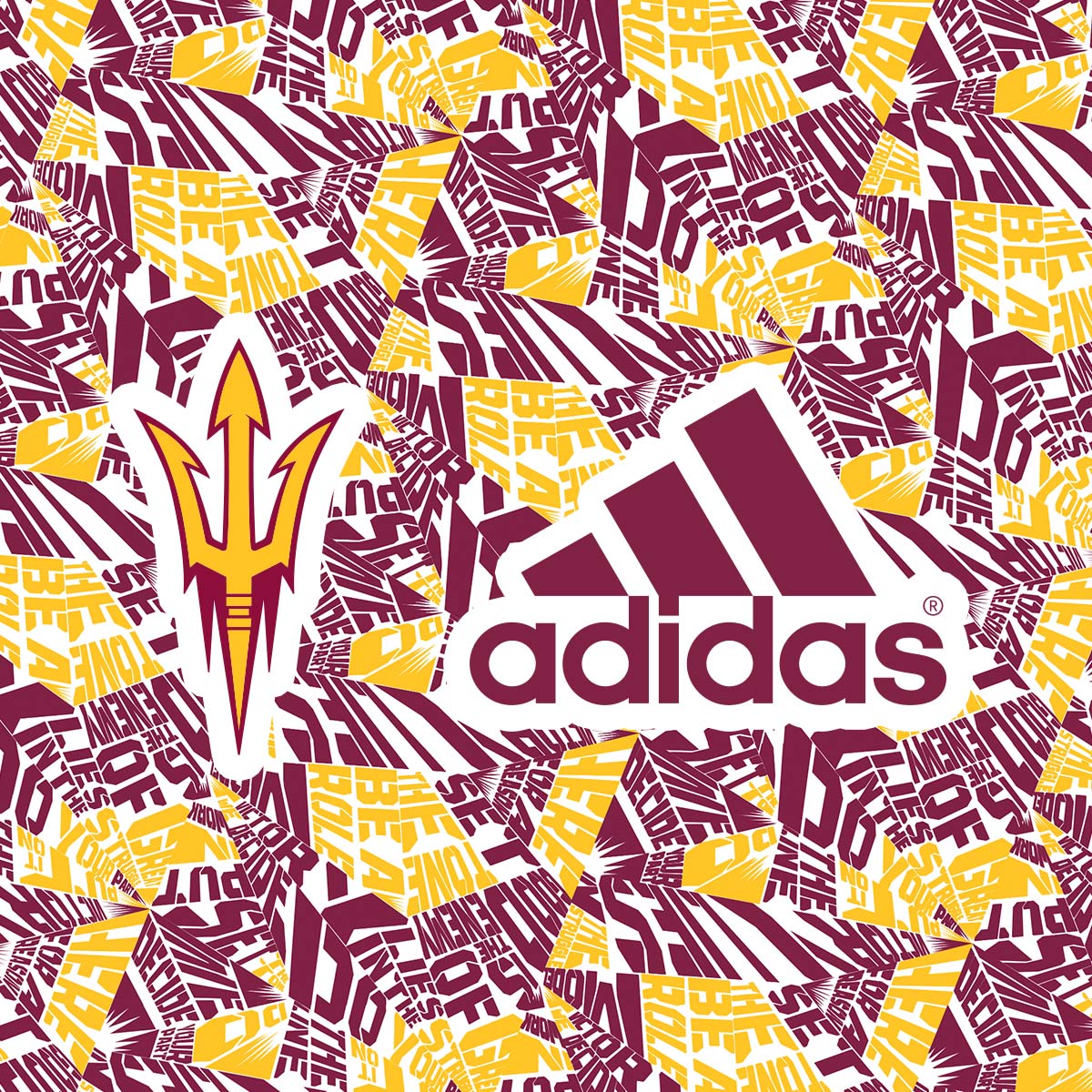 Courtesy of adidas
adidas and Arizona State University today announced an eight-year partnership in which the Portland, Ore., based company will be the official athletic footwear, apparel and accessory brand of the Sun Devils through the 2022-23 season.

"Arizona State's rich athletic tradition, consistent success and bright future make them a perfect fit for the adidas family," said Mark King, adidas Group North America president. "Our long-term partnership with the Sun Devils highlights our commitment to U.S. college athletics and our focus on aligning ourselves with championship-level schools, teams and athletes. We are connecting with schools Americans love and will add more key partners like Arizona State to our roster as we continue to grow in college sports."

"adidas has shown a sincere commitment and level of investment in Sun Devil Athletics that is commensurate with the hard work and championship-caliber performances that are displayed by our student-athletes, coaches, and sports programs. We not only made a decision that was advantageous for Sun Devil Athletics financially, but a partnership decision that will undoubtedly advance our brand based on the innovation of the company and commitments that adidas has outlined," said Ray Anderson, Vice President of Arizona State University Athletics.

The partnership, which makes Arizona State one of adidas' 12 licensed NCAA programs, will run through June 2023 and includes unique opportunities for accomplishments, milestones, and accolades across all Sun Devils sports programs.

"Sun Devil Athletics is looking forward to our partnership with adidas and working closely with adidas to maximize the exposure of all 23 varsity programs at Arizona State. This partnership is an example of Sun Devil Athletics working to aggressively build our brand," said Greg McElroy, Associate VP, Chief Business Development. of Arizona State University Athletics.

Sun Devil Athletics will collaborate with adidas and weigh in on the branding and design process for uniforms, apparel, and products the company distributes. The creative partnership gives Arizona State and adidas the ability to advance the Sun Devil Athletics brand, while including the use of the iconic logos like Sparky and the Pitchfork. Arizona State University owns the trademark for the Pitchfork Logo and Sun Devil Bold font.

adidas and Sun Devil Athletics are committed to collaborating on marketing initiatives to enhance and celebrate the partnership, including advertising campaigns, capital improvements, digital/video technology, support for the Sun Devil Marching Band and Spirit Squad and co-branding opportunities nationally and in Sun Devil Athletics facilities. adidas sponsored Arizona State prior to the 2005-06 season.

adidas will also offer an internship program to ASU students studying law, business, public programs, journalism and various undergraduate programs.

adidas is the official uniform and apparel provider for the National Basketball Association and Major League Soccer and develops high-performance footwear, apparel and accessories for more than 70 collegiate programs including its 12 licensed partners Arizona State, Cincinnati, Indiana, Kansas, Louisville, Michigan, Mississippi State, Nebraska, North Carolina State, Texas A&M, UCLA and Wisconsin.
---
BMF Gridiron: Bringing you the best and latest footwear, sportswear, and equipment in collegiate and NFL football – only at Baller Mind Frame.